Entrepreneurs – How do you punch above your weight? – 5 tips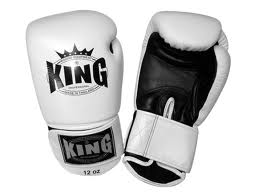 In the critical first three years of business it is important that you plan for growth but do not burden yourself with unnecessary additions to your overhead.
It is a difficult balancing act; it may just be that the founding partners are the only 'employees' of the company and often there is little or no profit so they cannot take a salary and may be working full time in another job to bootstrap the business. It helps if your full time job is similar to your start up business because the synergies will help you establish credibility and authority more quickly. So how do you punch above your weight as a new company? Here are 5 tips.
1. Attitude is altitude
Recently we were fortunate to hear Stedman Graham speak at Business 2012 in London and he made this point – Attitude is altitude. If you aspire to reach for the heights of your sector you must have the right attitude. You must be able to see beyond your immediate environment. Be extremely positive – we think 'Attitude is altitude' sums it up nicely.
2. Perception is reality
Here's a good demonstration of how perception is reality when you are establishing your brand and business. After a disagreement at Uptown records Sean Combs aka Puff Daddy now known as Diddy was running out of money when he met with Clive Davis of Arista Records to broker a distribution deal and new home for Bad Boy entertainment. Do you think he met Clive in a Starbucks and discussed the deal? Well no, he bought a brand new Range Rover, arrived in style and created the perception of himself that would get him the deal that he wanted. Want to read more about Diddy? Click here
3. Vision & Big thinking
One area where small businesses sometimes let themselves down is with their lack of vision or big thinking. Understandably business owners have very real operational concerns but there should be no limit to their imagination.
4. Big brand tactics – Planning & focus
You do not need a big marketing budget to use some big brand tactics. One of the strengths of household brands is the amount of planning that goes on prior to implementation. Most big brands do not attempt to do everything at once and yet often small businesses do. Small business owners should imitate this planned and focused approach rather than attempt to have an impact on Facebook, Twitter, Google+ and Pinterest all at the same time. Choose your channels wisely and keep sight of your objectives.
5. Disruption*
If you have met with Marketing Fundamentals you will know that we are extremely keen on disrupting the marketplace or being different to achieve stand out. Harnessing this disruptive approach will yield dividends and prevent you from being another 'me too' company. Think of James Dyson, Sir Richard Branson or Steve Jobs and how you can apply this approach to your business.
There may be other ways that you can punch above your weight in your niche – we would be happy to explore specific opportunities for your business and how best to market them so give us a call on +44 (0) 845 2264 247 or drop us an email via mail@marketingfundamentals.com

* Jean-Marie Dru of advertising agency TBWA wrote – 'Disruption – overturning conventions and shaking up the marketplace' in 1996. It became a bestseller and remains one of the most influential advertising books of all time.