Entrepreneurs – Networking for business – Which events do you attend?
Posted May 7, 2012 by Mike Pitt in
blogpost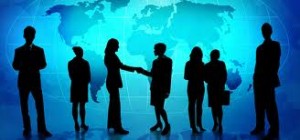 Which events do we attend? This is a question we have been asked a lot over the last few weeks so we decided to write a post about it. Regular readers of this blog will know that we are big fans of 'old school' face to face networking as a way to grow your business so we have decided to share our networking diary with you for the month of May. The following is a list of events (and relevant links) that we will be attending during May. In June we will do a follow up post awarding marks out of ten for usefulness/relevance for each event and any other feedback we feel is relevant for you.
We do realise that this is a very London-centric list and we plan to follow the same process for events in Manchester and Birmingham too. Please let us know of events that you will be attending.
1. May 8th – AfterHours – Business Networking at Nomad Bar, Old Street, London
2. May 10th – Entrepreneur Connect at Adam Street Private Members Club, London
3. May 14th – Please leave your phones on! – Institute of Directors, 116 Pall Mall, London SW1Y 5ED
4. May 17th – 18th May – Business Start Up Show, Excel London
5. May 23rd – Use Technology To Boost Your Business, London Evening Standard Business Connections, Westminster, London.

6. May 29th – 2012 Annual RareWorld Summer Networking Party
We will report back in early June and give you an honest appraisal of what sort of 'return on attendance' we received from each event and whether we would attend again.
We hope you found this information useful and please take the opportunity to introduce yourself if you are planning on attending any of these events.
Best regards.
Marketing Fundamentals Team