How to Buy Web Hosting From Bluehost
Posted on

March 9, 2017

in B2B, blogpost, Business Advice, Business Growth, Business Help, Business strategy, Content marketing, digital marketing, Evaluation, Featured Articles, Marketing Discussions, Marketing Fundamentals Ltd, Mike Pitt, New Business, Opportunity, Professional Services, Results, Return on Investment, SME & SMB Owners, Start Ups, Success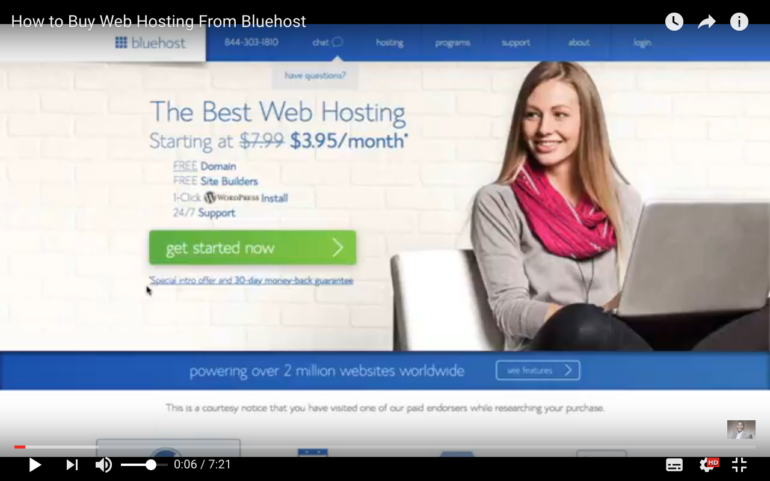 Sign up for Bluehost web hosting here : http://bit.ly/1MSFNqG
This video is about How to Buy Web Hosting From Bluehost by Mike Pitt. This is video number 175 and blog post number 395. You can subscribe to our YouTube channel here . Mike Pitt is the Founder of Marketing Fundamentals Ltd which is a B2B Content Marketing Agency in London. In this video Mike Pitt demonstrates the process of buying web hosting from Bluehost and talks about his experience of using Bluehost.
This video will be of interest to B2B marketing managers, Content Marketing professionals, Social Media Managers, business owners, and other content creators on YouTube.
Web Hosting From Bluehost
Bluehost is our recommended hosting partner for startups and small businesses. Below are the reasons why we choose them as our recommended partner.
1.  As a hosting partner, they are very affordable.
2. It is very easy to create your account and transfer any domains into your hosting account.
3. Once registered you'll find the control panel is very user friendly.
4. Bluehost have a lot of experience, they are currently hosting over 2 million websites worldwide.
5. Bluehost offer support via 'live chat' on a 24/7 basis.
You can sign up for Bluehost web hosting here : http://bit.ly/1MSFNqG
B2B Content Marketing Agency London
Marketing Fundamentals Ltd is a B2B Content Marketing Agency in London that creates Content and manages Social Media for Professional Services firms. We hope you find this offer useful.
If you would like our help creating and executing a Content Marketing Plan for your business or organisation give us a call on +44 (0) 845 2264 247. You can also email us via mail@marketingfundamentals.com
On our YouTube channel you will find marketing advice, business advice & inspiration. Subscribe if you work in Marketing for Professional Services or are a business owner or solo-preneur trying to grow your business. New uploads on Wednesdays.
Best regards,
Mike Pitt
Founder, Marketing Fundamentals Ltd
Subscribe to our Youtube channel
Follow us on LinkedIn
Online courses:
How to TurboCharge Your Business with a Blog
Meet Edgar Social Media Management
TurboCharge Your Twitter Presence
Quora For Business
This is blog post post number 395.
Affiliate Disclaimer: If you click through and purchase from any of the links on this page we will receive a referral commission.