Entrepreneurs – 15 ways to dominate your local market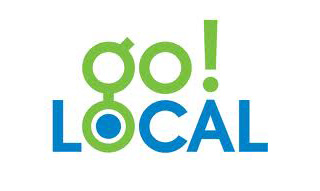 We understand – you are trying to build your business and your brand but you actually have to run your business too. How do you make a good impression in your sector? A local marketing campaign is an excellent platform to build your profile and become known for the product or services you provide. Below are 15 local marketing tactics that will help you dominate your local market.
Local Marketing – 15 ways to dominate your local market
Communications
1. Organise a leaflet drop in areas where your target audience live or work
2. Advertise on local radio and/or run a competition
3. Advertise in your local newspaper/ free magazine
4. Rent a billboard
5. Issue a local press release to introduce a new product/service or promote an event
6. Stage a number of unique PR stunts and ensure that they are captured on video uploaded to YouTube sent to local media etc.
Take your company to the customers
7. Hire promotional staff to demonstrate your product or service at your local town centre or railway station
8. Turbo-powered networking – Go out into the field and meet as many customers and potential customers as possible
9. Sponsor a local charity event or exhibition
Network
10. Join your local chamber of commerce and present to members
11. Establish partnerships with complementary local businesses
12. Hire a stand at a local trade fair
13. Enthuse your staff and encourage them to promote your business to their network
Online
14. Set up online data-capture for time sensitive promotional offers and email bespoke offers to your database
15. Use your location in your blog post titles and add meta tags to your site and # hashtags on Twitter.
Are you planning a local marketing campaign? Do you need marketing expertise to maximise your return on investment? If so, give us a call on +44 845 2264247 or drop us an email via mail@marketingfundamentals.com
We hope you find this information useful.We are a leading Marketing Agency in London.
Kind regards,
Marketing Fundamentals Team