Welcome To Marketing Fundamentals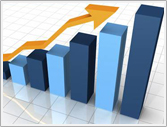 Marketing Fundamentals Ltd is a consultancy that will deliver marketing expertise on a retained basis or project by project. We are flexible to your needs and keep return on investment central to everything we do.
Are you looking for the SME Marketing App? Click here
Do you want to book a website audit? Click here
We have hands on experience of social media management for SMEs, print, retail, display advertising, direct mail, digital, in-store, experiential, events and partnership marketing.
We are ready to meet your business challenges head on and help you solve them. Whether you are an SME or a large international business our team have the depth of experience and skill set to help you.
To brief us on a project or arrange a free initial consultation call us on +44 (0) 845 2264247 or email us via mail@marketingfundamentals.com and we will respond quickly.
Follow us on Social Media