4 Social Media Scheduling Tools for Content Creators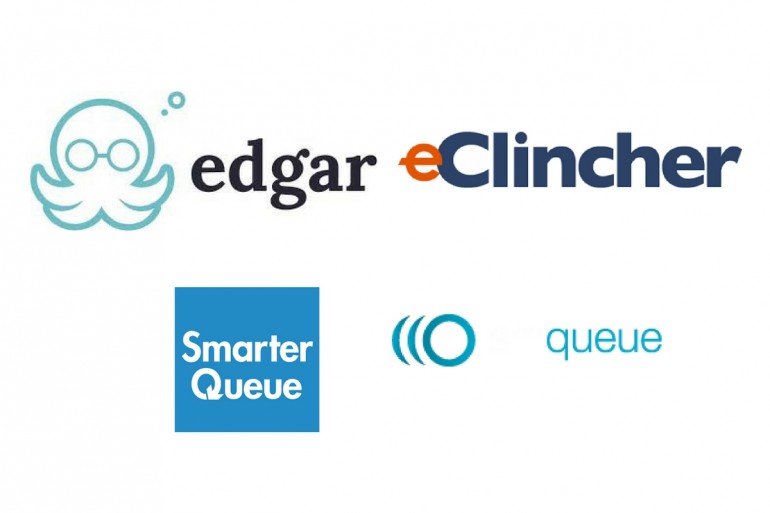 Image Credit: Marketing Fundamentals Ltd
This post may contain affiliate links please read our disclosure for more info.
There are many Social Media Management tools on the market. I believe there are around three hundred in existence. This blog post is not a review of all of them. Instead I have focused on good Social Media Scheduling tools for content creators. These tools will be of interest to you if you have a minimum of fifty   pieces of original content to distribute on an ongoing basis. By original content I mean blog posts or video posts. All of these tools give you the opportunity to build up a library of content and then to create a recurring schedule to distribute your content on your chosen Social Media platforms.
Social Media Scheduling Tools
Meet Edgar
Created in 2013 Meet Edgar  is a reliable if not spectacular Social Media Scheduling tool that allows you to build up a library of content and then create a schedule that posts to Social Media on a recurring basis. Platforms included are Facebook, Twitter and LinkedIn, Most of the criticism of Meet Edgar tends to focus on two points. First of all, the entry point is $49 per month which some business owners think is expensive.  Secondly, Meet Edgar cannot post to all Social media platforms. Instagram and Pinterest are often mentioned in this context. This is because of the apps themselves rather than any failing of Meet Edgar.  The Meet Edgar team continues to work on incremental improvements to the platform.
EClincher
Compared to Meet Edgar EClincher has a lower entry point at $15 per month for 5 social media profiles. Many people I have spoken to rate Eclincher as their favourite among social media scheduling tools. If I was starting to schedule social media for the first time I would probably choose eClincher. Platforms included are Facebook, Twitter, LinkedIn, Google+ Company Page. Click here to start your free trial of eClincher.
Smarter Queue
Ostensibly Smarter Queue has the same key features as the first two social media scheduling tools discussed. It allows you to build up a library of evergreen content and post to several social media platforms.  The platforms you are able to post to are Facebook, Twitter and LinkedIn. The tool is still in Beta and has not released its pricing so this may be a reason to hold fire until it becomes more established.
SM Queue
SM Queue is another tool in this increasingly crowded Social Media Scheduling tools marketplace. The creators of the platform are following a freemium business model and have free accounts for up to 3 social media profiles available. As you add functionality and social media profiles you will move into the paid tariffs. Platforms included are Facebook, Twitter and LinkedIn. What deterred me from exploring further was the fact that their 'About' page has been under contruction for at least 7 months.  I first looked at their site 7 months ago. Also, there does not seem to be any recent content on their website but their Twitter account is active. You can set up a free account here.
B2B Content Marketing Agency London
Marketing Fundamentals Ltd is a B2B Content Marketing Agency in London that creates Content and manages Social Media for Professional Services firms. We can help you plan and execute your Social Media Strategy.
If you would like our help creating and executing a Content Marketing Plan for your business or organisation give us a call on +44 (0) 845 2264 247. You can also email us via mail@marketingfundamentals.com
On our YouTube channel you will find marketing advice, business advice & inspiration. Subscribe if you work in Marketing for Professional Services or are a business owner or solo-preneur trying to grow your business. New uploads on Wednesdays.
We hope you find this information useful.
Best wishes,
Mike Pitt
Founder & CEO Marketing Fundamentals Ltd
Subscribe to our Youtube channel
Follow us on LinkedIn
Online courses:
How to TurboCharge Your Business with a Blog
Meet Edgar Social Media Management
TurboCharge Your Twitter Presence
Quora For Business
This is blog post post number 365.
Follow us on Social Media