Budding entrepreneurs – 5 reasons why redundancy is often opportunity disguised as a crisis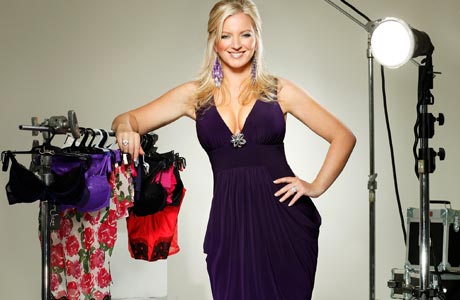 Image courtesy of The Daily Mail.
Hello everyone. This is not the post that I was scheduled to write for today. Readers of my book 'How to TurboCharge Your Business with a Blog' will know that I have a methodology to generate an on-going stream of content. Last week I read about high street retailer Jessops going into administration and then yesterday HMV. These two events caused me to change tack and I want to reach out to those people who are now facing redundancy at Jessops, HMV and elsewhere.
1. Dreams – Blow the cobwebs off your dreams. Remember your dreams? Those that you had in your youth before you were living a month to month existence. Okay, so maybe you won't now become Arsenal's best striker but redundancy can be an opportunity to do what you really want to do rather than what you settled on doing to pay your bills.
2. Hope – The Return of real hope – Not hope that you can get through this month or the year but genuine hope that you will feel excited again and wake each day keen to find out what the day has in store – just as you did as a child.
3. Signal – If you are looking for a sign this is it! It takes courage to start something new or follow a new path. Maybe this is the 'push' that you needed.
4. Happiness – Don't chase money – chase happiness. This is a fundamental life lesson that you need to learn and if you go about it in the right way happiness will lead to a greater sense of fulfilment, success and money too. Need an example? – here's one lady who set up her own company after she was made redundant from her marketing job. Her picture is above and her name is Michelle Mone
5. Work and life Does your work/life balance need re-booting? Were you working all hours and neglecting your friends and family? This is an opportunity to correct that and be present in the lives of the people who matter most to you.
If you have been or are about to be made redundant I want you to see it as an opportunity. Your mindset is very important. If you are between 18-30 consider applying for a Start Up Loan We will be happy to help you with the marketing of your business so give us a call on +44 (0) 845 226247 or drop us an email via mail@marketingfundamentals.com – We look forward to hearing from you.
We hope you find this information useful.
Mike Pitt
Founder & CEO
Marketing Fundamentals Ltd
Subscribe to our Youtube channel
Follow us on LinkedIn
Online courses:
How to TurboCharge Your Business with a Blog
Meet Edgar Social Media Management
TurboCharge Your Twitter Presence
Quora For Business
Follow us on Social Media