Business Development: 3 Ways to Drive ROI From Christmas Events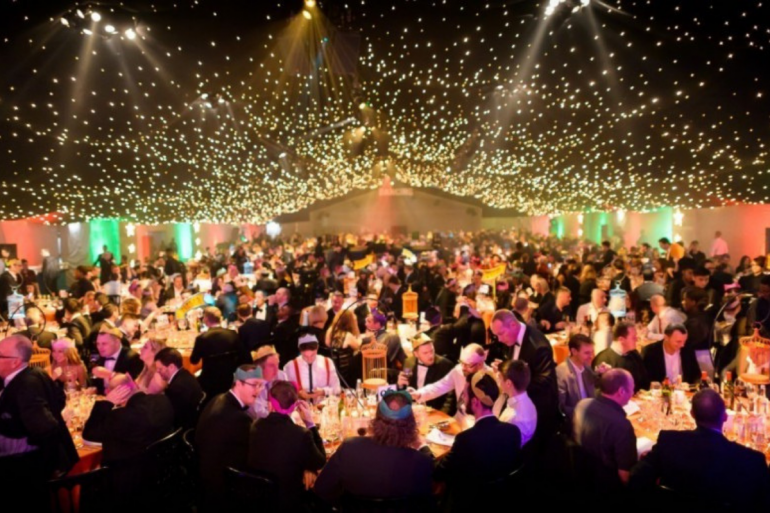 Image Credit:  https://www.venueseeker.com/
This post may contain affiliate links please read our disclosure for more info.
We have reached December and it is now officially acceptable to mention Christmas. This is a time when many B2B businesses unofficially slow down or switch off. Without doubt, Christmas provides a positive focus for many so I welcome this time of year. However, embracing Christmas and all that entails does not mean that you should abandon your new business development activities.
B2B business is dependent on relationships and Christmas-time is a great opportunity for you to strengthen the relationships that you have with clients and partners. Below I have listed a few ways in which you can build even stronger relationships.
Drive ROI From Christmas Events
Face to Face Meetings
At this time of year, you should plan more face to face meetings with your clients rather than emails and phone calls. Depending on your company's approach, their may be opportunity for you to invite clients and partners to a company party or official get together. The advantage of events like these is that it creates opportunities for you and your colleagues to speak informally with your clients in a more relaxed setting. In my own experience, I have been able to be briefed on many new projects because of conversations at events. Please ensure that your team are prepared to spot opportunities and remind them that in a sense they are always on duty.
Don't Lose That Work Ethic
If your company prides itself on the customer service that you give to your clients, please do not let this slip because it is Christmas. This is such a straightforward point but it affects so many companies. If your promise is to pick up all calls within 4 rings or answer email queries within 6 hours, please stick to that. The fact that staff are at a Christmas lunch should not prevent you from upholding the standards you have set for yourself. Potential and existing clients and partners are watching and will view more favourably those companies that maintain high levels of professionalism and responsiveness.
Proactive Reports & Analysis
The clients that you have the best relationships with will perceive you to be business partners rather than just a supplier. As a consequence, they will appreciate any proactive reports or analysis that you can provide for them based on your area of expertise. To be clear, this is over and above the standard reporting that you supply to them as part of your working relationship. Christmas time is a great time to give your clients or partners reports of analysis of this nature. It's a great way to remind them of your value beyond the projects that you are executing for them.
Take Action
If you implement the three steps above, together with the content-led approach that we champion at Marketing Fundamentals Ltd, you should see an increase in the amount of new business opportunities coming your way. Just one or two new opportunities could deliver a positive ROI;  this would make Christmas time event expenditure worthwhile for its business benefits as well as the positive impact it has on staff morale. Yes, Christmas is a time for celebration and fun but with a little application it can also be time when you can increase the business opportunities and projects for your company.
Do you have specific Christmas events that you can use for business development? Let me know in the comments section below.
It has taken us a while to find the right email partner but we believe that Constant Contact has the flexibility to meet our email needs and yours too.
If you've liked this post you will also like the following posts:
Is Location Based Content Marketing Going to Happen?
What Impact Will Artificial Intelligence Have on Content Marketing?
How to Increase LinkedIn Company Page Followers
How I Follow Up With LinkedIn Searchers
Google+ is Dead (You Must do This!)
LinkedIn: How to Approach Leads the Right Way
LinkedIn Storytelling: How to Tell Stories on LinkedIn
My Most Viewed Post on LinkedIn
LinkedIn: Company Page Followers No Longer Viewable
Professional Services: How Do You Fill Your Sales Funnel?
B2B Content Marketing Agency London
Marketing Fundamentals Ltd is a B2B Content Marketing Agency in London that creates Content and manages Social Media for Professional Services firms. We hope you find this information useful.
If you would like our help creating and executing a Content Marketing Plan for your business or organisation give us a call on +44 (0) 845 2264 247. You can also email us via mail@marketingfundamentals.com
On our YouTube channel you will find marketing advice, business advice & inspiration. Subscribe if you work in Marketing for Professional Services or are a business owner or solo-preneur trying to grow your business. New uploads on Wednesdays.
Best regards,
Mike Pitt
Founder, Marketing Fundamentals Ltd
Subscribe to our Youtube channel
Follow us on LinkedIn
Follow Mike on Pinterest
This is blog post number 488.
Follow us on Social Media