How to Turbocharge Your Business with a Blog [Paperback]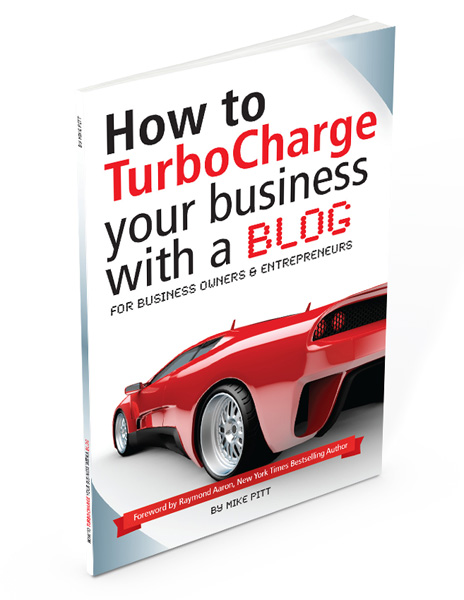 When you started your business did you have visions of a growing business, more time for family and more time for fun too? I know I did: Follow up on the actions in this book and you will be well on your way!
Instead of me telling you about my new book – please read what others have said about it.
Foreword by Raymond Aaron, New York Times Bestselling Author
In 'How to TurboCharge Your Business with a Blog' Mike Pitt has identified and broken down the necessary steps to make your blog a successful marketing tool. A must read for business people wanting to excel.
Kanya King MBE – CEO of MOBO Organisation, MOBO Organisation Ltd
I couldn't put this book down. When someone knows their subject matter so well and wants to share this information it is both helpful and motivational.
Reluctant business bloggers step forward and follow Mike's roadmap. I promise you this book will transform your business.
Louise Henry – Head of Events – The Independent, The Independent on Sunday & The London Evening Standard
Mike has beautifully captured the inside story of blogging and created a roadmap that all can follow. The book is easy to read and extremely practical, exactly what successful business owners and entrepreneurs need to start blogging confidently.
Ms Agnes Cserhati – Award Winning Entrepreneur, Mentor, and Founder of AC PowerCoaching

The information in this book is really, really good. It's gotten me more motivated to try to blog regularly (writers are the worst about this, we always write for ourselves last).
Dani Waldrop – Medical and Technical copywriter at The Write One 4 U
You are free to make up your own mind when you've read it. Here's the Amazon link:
How to Turbocharge Your Business with a Blog [Paperback]
Do you want to discuss your marketing requirements? If so, please give us a call on +44 845 2264247 or drop us an email via mail@marketingfundamentals.com
We hope you find this information useful.
Kind regards,
Mike Pitt
Founder & CEO – Marketing Fundamentals Ltd
Follow us on Social Media