Negative SEO: Should Google do More?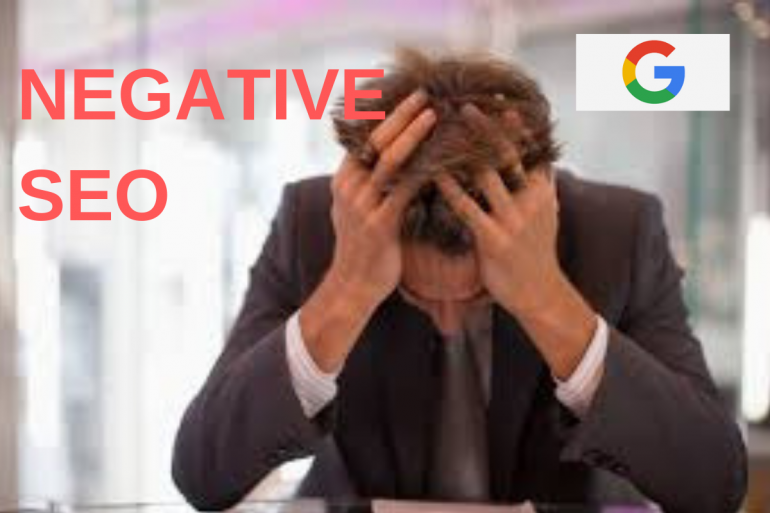 This post may contain affiliate links please read our disclosure for more info.
This video is called, Negative SEO: Should Google do More? By Mike Pitt. If you want to subscribe to our YouTube channel, you can subscribe to the channel here. Mike Pitt is the Founder of Marketing Fundamentals Ltd, which is a B2B Content Marketing Agency in London.
In this video, Mike Pitt answers the question, Negative SEO: Should Google do More? He also explains what is meant by the term Negative SEO.
This video will be of interest to business owners, B2B marketing managers, Content Marketing professionals, Social Media Managers and LinkedIn users who use a website to promote their B2B business.
Negative SEO
If your website performs well in a competitive niche and you generate good volumes of traffic from search engines, you may attract some unwelcome attention from your competitors. One response to your good search rankings and traffic may be for one of your competitors to launch a Negative SEO campaign against your website.
In this scenario, one of more of your competitors deliberates attempts to harm your business by attaching low quality and often inappropriate backlinks to your website. Their intention is to drive you down the search engine rankings and to ensure that fewer visitors view your website. Fewer visitors will mean fewer leads and customers. This attack on your website by attaching spammy backlinks is known as Negative SEO.
In this video, I go into more detail about Negative SEO and answer the question, Should Google do More?
Has one of your website been attacked by Negative SEO? Let me know in the comments  section below. Also, let me know whether you think Google does enough to combat Negative SEO.
It has taken us a while to find the right email partner but we believe that Constant Contact has the flexibility to meet our email needs and yours too.
If you've liked this post you will also like the following posts:
How to Increase LinkedIn Company Page Followers
How I Follow Up With LinkedIn Searchers
LinkedIn: How to Approach Leads the Right Way
LinkedIn Storytelling: How to Tell Stories on LinkedIn
My Most Viewed Post on LinkedIn
LinkedIn: Company Page Followers No Longer Viewable
Professional Services: How Do You Fill Your Sales Funnel?
Professional Services: How Do You Build Trust in Your Company ? 5 ways
LinkedIn: Advice For B2B Businesses – Playlist
B2B Content Marketing Agency London
Marketing Fundamentals Ltd is a B2B Content Marketing Agency in London that creates Content and manages Social Media for Professional Services firms. We hope you find this information useful.
If you would like our help creating and executing a Content Marketing Plan for your business or organisation give us a call on +44 (0) 845 2264 247. You can also email us via mail@marketingfundamentals.com
On our YouTube channel you will find marketing advice, business advice & inspiration. Subscribe if you work in Marketing for Professional Services or are a business owner or solo-preneur trying to grow your business. New uploads on Wednesdays.
Best regards,
Mike Pitt
Founder, Marketing Fundamentals Ltd
Subscribe to our Youtube channel
Follow us on LinkedIn
Follow Mike on Pinterest
This is video number 259 and blog post number 500.
Image credit: https://fortune.com/
Follow us on Social Media