Risk in Business : Are you Brave Enough?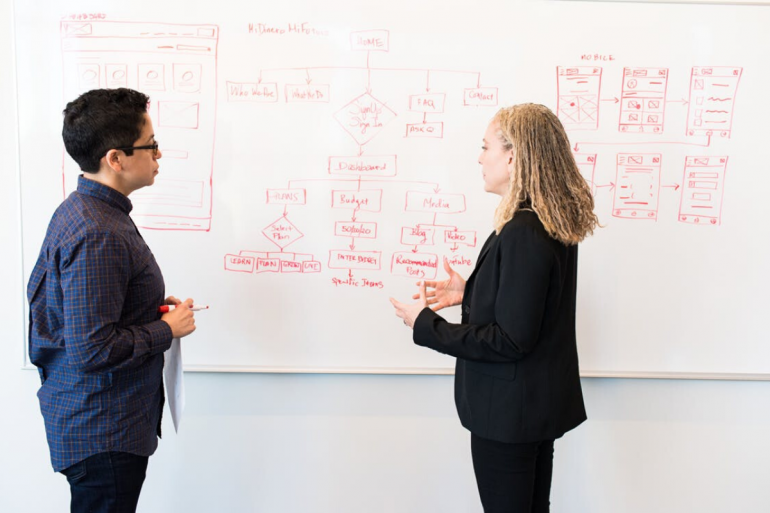 This post may contain affiliate links please read our disclosure for more info.
As business owners, we are living in uncertain times, many of the business people I have spoken to are apprehensive about the future. In the United Kingdom, the reality of Brexit and all it entails means that business owners, senior management in larger companies and advisory boards of all descriptions are very risk averse. Business uncertainty is not confined to the UK of course, in Germany a recession seems imminent. There area also signs that despite the recent trade truce between the United States and China, both economies are set to become embroiled in a global slowdown within the next two years.
 Business is Risky
The natural human reaction to this uncertainty is to play it safe and be cautious, this approach seems reasonable but can you win with a 'play it safe' approach? Just being in business is taking a risk but so is the so called safer option of entrusting your livelihood to a single company as an employee.  In recent times, many household names in the retail sector have gone into administration including Blockbuster, Toys R US, Maplin and Thomas Cook. There are plenty more examples here. 
Bravery in Business
Playing it safe is famously what the directors of Blockbuster did when they turned down the chance  to buy Netflix for a reputed $50 million dollars. It is currently valued at $145 billion and Blockbuster is no more.
It is my recommendation that you are brave and take calculated risks for your business to give it a chance to thrive rather than merely survive. My opinion has not changed in the seven years since I wrote this article, Is your fear of risk taking holding you back? 5 big risk takers to inspire you   
Instead of passively hoping that your business survives a recession, create a proactive strategy that embraces risk and gives your company the chance to thrive in a recession. Be positive and be enthusiastic.
There are always companies that surface on the other side of recession in a better place than when they went into it. What will it take for your company to be one of those? That is what you should do.
If you need any help from a Content Marketing and Social Media perspective, please email me via mike@marketingfundamentals.com  to start the conversation.
Are you ready to embrace risk for your business? Let me know in the comments section below.
If you've liked this post you will also like the following posts:
How to Increase LinkedIn Company Page Followers
Why I Stopped Using LinkedIn Sales Navigator
How I Follow Up With LinkedIn Searchers
LinkedIn: How to Approach Leads the Right Way
LinkedIn Storytelling: How to Tell Stories on LinkedIn
My Most Viewed Post on LinkedIn
LinkedIn: Company Page Followers No Longer Viewable
Professional Services: How Do You Build Trust in Your Company ? 5 ways
LinkedIn: Advice For B2B Businesses – Playlist
B2B Content Marketing Agency London
Marketing Fundamentals Ltd is a B2B Content Marketing Agency in London that creates Content and manages Social Media for Professional Services firms. We hope you find this information useful.
If you would like our help creating and executing a Content Marketing Plan for your business or organisation give us a call on +44 (0) 845 2264 247. You can also email us via mail@marketingfundamentals.com
On our YouTube channel you will find marketing advice, business advice & inspiration. Subscribe if you work in Marketing for Professional Services or are a business owner or solo-preneur trying to grow your business. New uploads on Tuesdays and Fridays.
Best regards,
Mike Pitt
Founder, Marketing Fundamentals Ltd
Subscribe to our Youtube channel
Follow us on LinkedIn
This is blog post number 534
Image credit: Pexels.com
Follow us on Social Media