Social Media is Not Free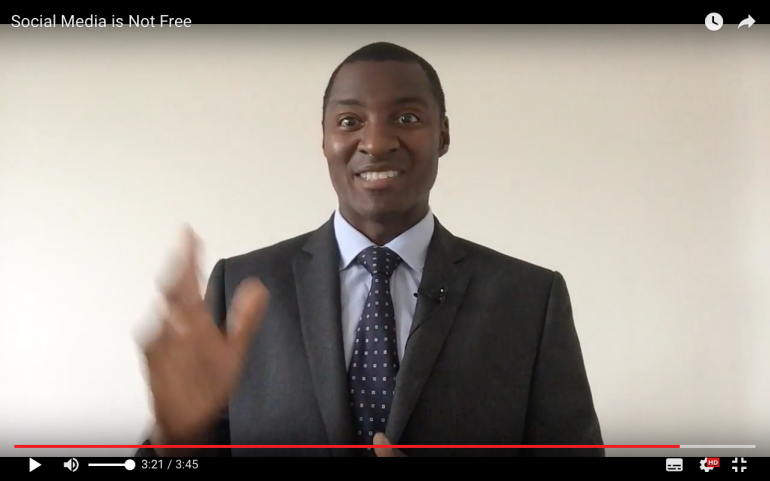 Social Media is Not Free By Mike Pitt. This is video number 149 and blog post number 356. Mike Pitt is the Founder of Marketing Fundamentals Ltd. In this video post Mike Pitt explains why Social Media is Not Free.
Social Media is Not Free
Many marketing agencies and individuals regularly mention that Social Media is free. This information is incorrect because Social Media is not free. There is not a cost for creating an account on the most popular Social Media platforms but there is still a very real human resource cost. Using UK salaries as an example, if you are paying a Digital Marketing Executive an annual salary of £24,000.00 and they are primary engaged in Social Media then your monthly cost is £2000.00 per month. National Insurance employer contributions would need to be added to this figure of course. Business owners must be conscious of the investment they are already making in Social Media.
Given that financial investment is being made it would be preferable to consider specialist Content Marketing Agencies who have proven experience delivering a good Return on Investment for their clients rather than a member of staff picked primarily because of their age. It is definitely worth serious consideration.
Mike makes additional points in the video, please click here to watch it.
B2B Content Marketing Agency London
Marketing Fundamentals Ltd is a B2B Content Marketing Agency in London that creates Content and manages Social Media for Professional Services firms.
If you would like our help creating and executing a Content Marketing Plan for your business or organisation give us a call on +44 (0) 845 2264 247. You can also email us via mail@marketingfundamentals.com
On our YouTube channel you will find marketing advice, business advice & inspiration. Subscribe if you work in Marketing for Professional Services or are a business owner or solo-preneur trying to grow your business. New uploads on Wednesdays.
We hope you find this information useful.
Best wishes,
Marketing Fundamentals Team
Subscribe to our Youtube channel
Follow us on LinkedIn
Online courses:
How to TurboCharge Your Business with a Blog
Meet Edgar Social Media Management
TurboCharge Your Twitter Presence
Quora For Business
Follow us on Social Media