Top Marketing Challenges and How to Overcome Them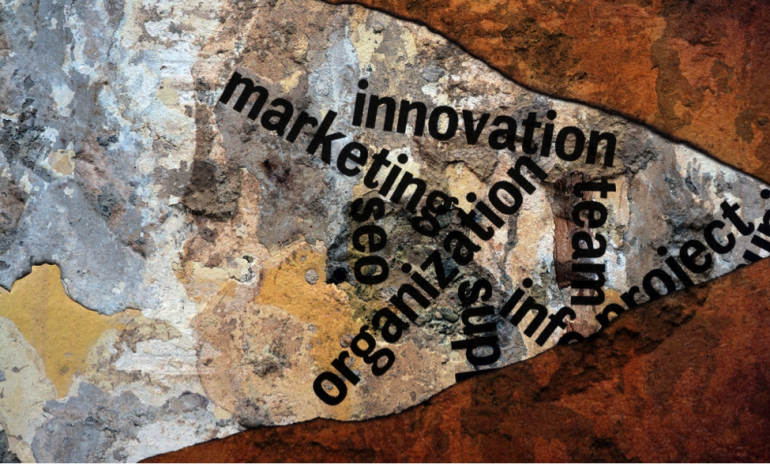 Marketing can be a tricky business. It is often the decisive factor when it comes to business growth or decline. No matter what size business you have, here are seven challenges that will come up time and time again. The good news? Each challenge is followed by an effective way to combat it.
Customer Acquisition
The hard thing about customer acquisition is that it's such an individual problem. At the same time, it is integral to the growth of any business. The inability to acquire customers has no easy fix- but a good way to find out why no one is joining is to figure out why some might be leaving.
For now, research suggests that in order to get more customers or clients you need to stand out, have more personality, and create more video (in addition to having an exceptional product or service.)
Negative Public Perception
Not all markets are easy to enter. Some come with a lot of negative stigmas. Even so, it's possible to succeed. When was the last time you paid attention to the payday advance industry? If it's been a while, you might want to revisit it to observe what they've accomplished.
With major news outlets and even the government cautioning their potential customers, this industry has grown to $4 billion in revenue. With locations spanning from Denver to Los Angeles, they've marketed payday advances to the ultimate target audience. How did they do it? Their service is very particular- short term loans that are meant to be paid back within weeks. With responsible use, that's a great tool, but when used irresponsibly, it becomes a burden.
Of course, that wasn't the only method, pay attention to their ads and you'll quickly spot a few other things, but coming across as responsible certainly hasn't tarnished their reputation.
Lack of Product Diversity
What if you happen to be in a market with products identical to yours? Well, that means you have to get creative. You've probably already heard how Fiji brand bottled water did it- but have you thought about how "hormone free" eggs have managed to carve out a niche when all eggs (and chickens) are hormone free?
Highlighting a benefit that your customers might not realize can put you ahead just for the fact that your competition didn't think of it. Try to think of your industry and products like a newcomer might. Are there any "standard" features that go under-represented?
Proving the ROI
Some marketing campaigns are notoriously tricky when it comes to nailing down effectiveness. This doesn't get easier when you make multiple little changes or have several campaigns going at once. To quell this challenge, you need the right tools- there's no way around that. These days there is a software solution for everything- even specific types of marketing campaigns. Finding the right one might take a little time, but it will be well invested.
Catering to the Customer
This was the Radioshack problem. Not even a successful, national brand can hop around from opportunity to opportunity. If they do, pretty soon they will be unsuccessful. It's best to stick with what you are known for and cater to the customers that love you for it- rather than everyone whether your business is relevant to them or not.
Find your avatar, learn what they want and how your business can fit perfectly into their lives. Market to them and soon enough you will have a thriving community of perfect, loyal customers.
Everything is On Sale
It's hard not to join the "race to the bottom." Everyday whether you are online or off you will see dozens of things "on sale." The term has lost much of its magic and isn't saving the stores that use it most often.
As an alternative to steady sales, you can offer loyalty discounts and programs. These incentives won't cheapen your brand in the eyes of your customers while still enticing them to make another purchase. Alternatively, you can always schedule a price increase or create a new plan if your current numbers are lackluster.
Staying Focused and Maximizing Your Budget
Though using the right tools has been mentioned several times in this post, that does not mean you should jump on every new thing you see. "Shiny object syndrome" is a time waster. Stick with what you know until it doesn't work. If you must, try out a new product once or twice a year. Having limits will reduce temptation.
Similarly, sticking with what works will help keep your budget in check. Making the most of the tracking tools available will keep you from overspending on ineffective campaigns, too.
Conclusion
A career in marketing is challenging. It takes work but marketing is anything but boring. Marketers really need to market to the moon and back with clever strategies. Knowing how to navigate through the challenges without hitting an iceberg will help you keep afloat and stay on track to success.
B2B Content Marketing Agency London
Marketing Fundamentals Ltd is a B2B Content Marketing Agency in London that creates Content and manages Social Media for Professional Services firms.  We hope you found this information useful.
If you would like our help creating and executing a Content Marketing Plan for your business or organisation give us a call on +44 (0) 845 2264 247. You can also email us via mail@marketingfundamentals.com
On our YouTube channel you will find marketing advice, business advice & inspiration. Subscribe if you work in Marketing for Professional Services or are a business owner or solo-preneur trying to grow your business. New uploads on Wednesdays.
Best regards,
Marketing Fundamentals Team
Subscribe to our Youtube channel
Follow us on LinkedIn
Online courses:
How to TurboCharge Your Business with a Blog
Meet Edgar Social Media Management
TurboCharge Your Twitter Presence
Quora For Business
This is blog post post number 388. This is a featured post.
Follow us on Social Media