Traffic Tips: Are you Using StumbleUpon?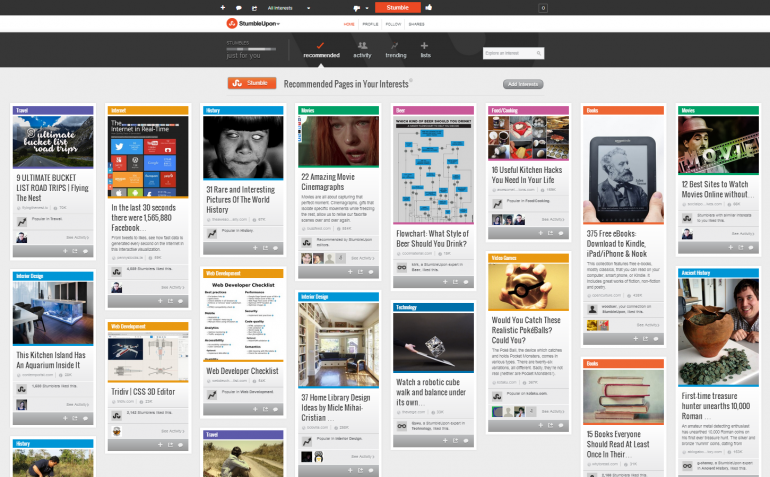 This post may contain affiliate links please read our disclosure for more info.
At the start of 2018, I decided to revisit some of the non mainstream platforms that I had reviewed in the past. StumbleUpon was one of those platforms. My objective was to discover if StumbleUpon is still effective in driving traffic to your website in 2018.
What is StumbleUpon?
In March 2015, I made this video entitled What is StumbleUpon?  If you haven't watched it yet you should because in the video I gave a good overview of the platform. A the time, I gave the following description of of the platform.
'StumbleUpon is a discovery engine that sends interesting content to you once you have set up your areas of interests. You can like or dislike each piece of content that the StumbleUpon algorithm sends to you and in doing so your preferences are further refined on the platform. You can also select people to follow from the 25 million other regular users (stumblers). It is possible to follow a maximum of 600 people at time of recording. StumbleUpon is another non mainstream Social Network that it is worth you investigating.'
StumbleUpon 2018: Has Anything Changed?
This year I have posted more content on the platform and it has generated more of a response from Stumblers . I have received emails (see pic below) from StumbleUpon to say that content that I have shared is being re-shared by others on the platform.
I have also got a few more followers than last time.  The content that I have shared has been a mix of original content from myself and other content covering a range of topics.
Are you Using StumbleUpon?
Why go to the trouble of creating a profile on StumbleUpon? The answer is simple. If your content gets found and shared on StumbleUpon you could experience a big spike in traffic to your website. When this happens you will see it on your Google Analytics report as I mentioned in the video. My recommendation is that you create a profile and start  posting content there.
If you like this post you will also like:
How to Drive Traffic from Pinterest to Your Services Business Website 
B2B Content Marketing Agency London
Marketing Fundamentals Ltd is a B2B Content Marketing Agency in London that creates Content and manages Social Media for Professional Services firms. We hope you find this information useful.
If you would like our help creating and executing a Content Marketing Plan for your business or organisation give us a call on +44 (0) 845 2264 247. You can also email us via mail@marketingfundamentals.com
On our YouTube channel you will find marketing advice, business advice & inspiration. Subscribe if you work in Marketing for Professional Services or are a business owner or solo-preneur trying to grow your business. New uploads on Wednesdays.
Best regards,
Mike Pitt
Founder, Marketing Fundamentals Ltd
Follow Mike on Pinterest
Subscribe to our Youtube channel
Follow us on LinkedIn
Online courses:
How to TurboCharge Your Business with a Blog
Meet Edgar Social Media Management
TurboCharge Your Twitter Presence
Quora For Business
Follow Mike on Twitter
This is blog post post number 454.
Follow us on Social Media