Why you Should be an Early Adopter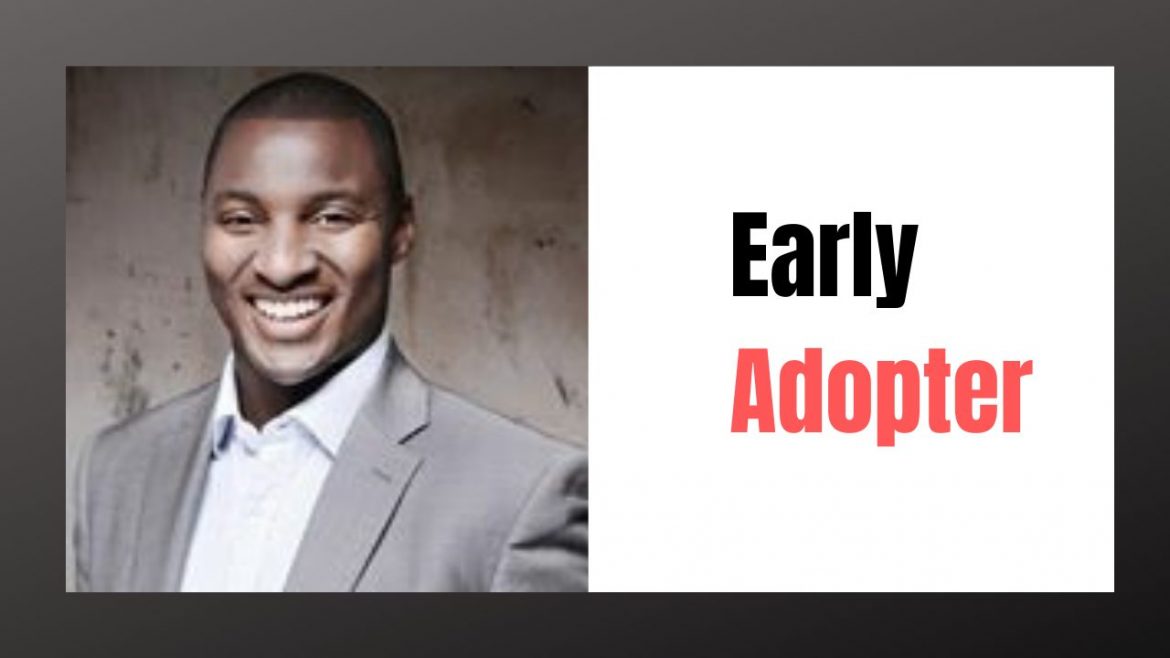 This video is called, Why you Should be an Early Adopter By Mike Pitt. If you want to subscribe to our YouTube channel, you can subscribe to the channel here. Mike Pitt is the Founder of Marketing Fundamentals Ltd, a B2B Content Marketing Agency in London.
This post may contain affiliate links, please read our disclosure for more info.
In this video, Mike Pitt discusses, Why you Should be an Early Adopter.
This video will be of interest to  affiliate marketers, business owners, B2B marketing managers, Content Marketing professionals, Social Media Managers and others who use Social Media to promote their businesses.
 Early Adopter
In this video, Mike Pitt discusses Why you Should be an Early Adopter. An Early Adopter is someone who tries a new product or service before the masses. People are categorised by their  take up of new products, services or social media platforms as illustrated by the Technology Product Adoption Curve below.
The primary benefit of being an Early Adopter is that it potentially gives you a huge advantage over those who arrive late 'to the party'. In the video, I discuss the first YouTubers who created channels in 2005 when YouTube started.  Consider also those early investors in cryptocurrency, particularly bitcoin who went on to create multi-million dollar fortunes because they had the good sense to invest in bitcoin when its price was only a few cents per unit. That's a great example of the benefits of being an Early Adopter.  Watch the video to discover one example of when I was an Early Adopter on a Social Media platform and also an explanation of what the possible downsides of being an Early Adopter could be.
Take Action
Will you now change your Mindset and transform yourself into an Early Adopter? Perhaps the Clubhouse App is the latest example.  Let me know in the comments section below. Also, let me know if you would like my help.
SEO: Click on the image above and start your free trial today!
If you've liked this post you will also like the following posts:
LinkedIn: Advice for B2B Businesses Playlist
How to Increase LinkedIn Company Page Followers
Why I Stopped Using LinkedIn Sales Navigator
LinkedIn: Company Page Followers No Longer Viewable
How I Follow Up With LinkedIn Searchers
LinkedIn: How to Approach Leads the Right Way
How to use Telegram for New Business – Part 1
LinkedIn: Inside an Engagement Pod – Part 1.
LinkedIn Storytelling: How to Tell Stories on LinkedIn
My Most Viewed Post on LinkedIn
LinkedIn: Advice For B2B Businesses – Playlist
YouTube Optimization Tool
Click on the image above and install TubeBuddy for free today.
No credit card required.
B2B Content Marketing Agency London
Marketing Fundamentals Ltd is a B2B Content Marketing Agency in London that creates Content and manages Social Media for Professional Services firms. We hope you find this information useful.
If you would like our help creating and executing a Content Marketing Plan for your business or organisation give us a call on +44 (0) 845 2264 247. You can also email us via mail@marketingfundamentals.com
On our YouTube channel you will find marketing advice, business advice & inspiration. Subscribe if you work in Marketing for Professional Services or are a business owner or solo-preneur trying to grow your business. New uploads on Tuesdays and Fridays.
Best regards,
Mike Pitt
Founder, Marketing Fundamentals Ltd
Subscribe to our Youtube channel
Follow us on LinkedIn
This is video number 427 and blog post number 597
Image credit: https://cleanhands-safehands.com/
Follow us on Social Media