7 Important Questions to Consider When Ordering Checks Online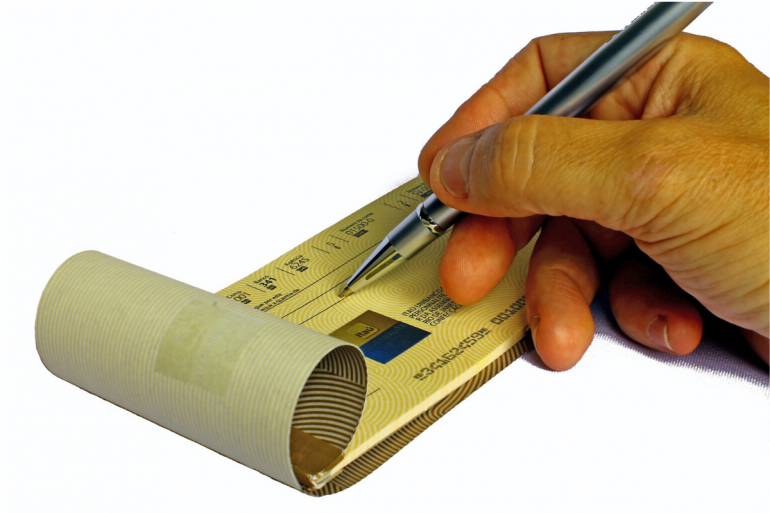 Business checks play an essential role in running a successful business. Despite the many technological advancements regarding mobile payments such as Apple Pay and Google Pay, many businesses are still using checks. And there are many reasons for that.
One of the reasons is that it helps boost the credit score and improves the professional status of a business. Features such as universal acceptance and post-dating ensure that checks survive in this ever-changing digital world. 
This brings us to the topic of this post: critical questions to consider when ordering checks online.
It might not have occurred to you, but ordering checks from your bank is costlier. Most banks continue to order business checks from third-party check printing firms. This makes the checks from banks more expensive.
For this reason, most business owners are now ordering business checks elsewhere. Not only are these options cheaper, but it gives you the option to customize your business check designs more than the banks offer. Custom formats and colors allow you to communicate your brand more effectively.
But ordering checks online begs the question: Is it safe to order checks online? How do you choose a legitimate vendor? To ensure you get business checks from a reliable online seller, we have compiled some questions to consider when buying checks online.
1.       What are the Benefits of Ordering Checks Online?
Why would someone prefer to order business checks online instead of ordering from their bank? The answer is straightforward. Banks do not print checks.
Banks get their checks from check printing vendors before giving them to you at a hiked price. By dealing directly with online check providers, you'll save not only money but also the time you would have to spend going to your bank.
Opting for online check providers also allows you to compare different vendors and select the one that matches your needs.
2.       What is the Ideal Price?
Since there are many online check providers, finding the lowest price requires some research. By comparing the quoted check price from your bank, you can figure out which provider is offering the best price. Check out various dedicated vendors and the quality of checks to ensure you get the best deal.
3.       How Reputable is the Company?
Google can be an excellent place to find a check printing company. Usually, the most reputable companies come at the top. However, you'll still need to check their website pages to know whether a given vendor is worth their salt.
Also, read online reviews so you can see what other customers say about them. Usually, customers who have had a bad experience with companies leave reviews on Google My Business Listings. So be sure to check. Also, look at their design quality and ensure they have their physical address on their website.
4.       What is the Wait Time?
When choosing an online check provider, you should consider the delivery time. Vendors can provide free standard delivery of checks within a few days. However, if you need speedy delivery, you should choose a vendor who can provide you with blank checks for printing the next business day.
5.       What Kind of Checks Can I Get Online?
Online vendors provide different types of checks. They can offer printed checks or blank checks for printing.
A printed check comes with the payer's bank information and MICR code. With a blank check, the payer has to print the payees' information, their bank information, the MICR code, and the amount to be paid.
While blank checks will require you to have magnetic ink for printing, they are much cheaper compared to printed checks.
6.       How Reliable is the Vendor?
Sometimes you might face challenges with an order or have doubts in regards to a product. Will the vendor respond on time? A reputable vendor should be able to respond to your queries quickly.
Contact the vendor with any questions you might have before placing your order. Once you're satisfied with their response, you can go ahead and place your order.
7.       Is there a Money-Back Guarantee?
If anything goes wrong after ordering your checks or if you are not satisfied with the services you're offered, you'd surely want a company that has easy return policies. Reputable check printers provide money-back guarantees. This should give you confidence knowing that you're dealing with a transparent company.
But be sure to read the terms and conditions of the company. If you make a typing mistake, most printing companies will not accept the return.
B2B Content Marketing Agency London
Marketing Fundamentals Ltd is a B2B Content Marketing Agency in London that creates Content and manages Social Media for Professional Services firms. We hope you find this information useful.
If you would like our help creating and executing a Content Marketing Plan for your business or organisation give us a call on +44 (0) 845 2264 247. You can also email us via mail@marketingfundamentals.com
On our YouTube channel you will find marketing advice, business advice & inspiration. Subscribe if you work in Marketing for Professional Services or are a business owner or solo-preneur trying to grow your business. New uploads on Tuesdays and Fridays.
Best regards,
Marketing Fundamentals Team
Subscribe to our Youtube channel
Follow us on LinkedIn
This is blog post number 542
Image by Adriano Gadini from Pixabay
Follow us on Social Media