B2B lead generation -How does content marketing help businesses?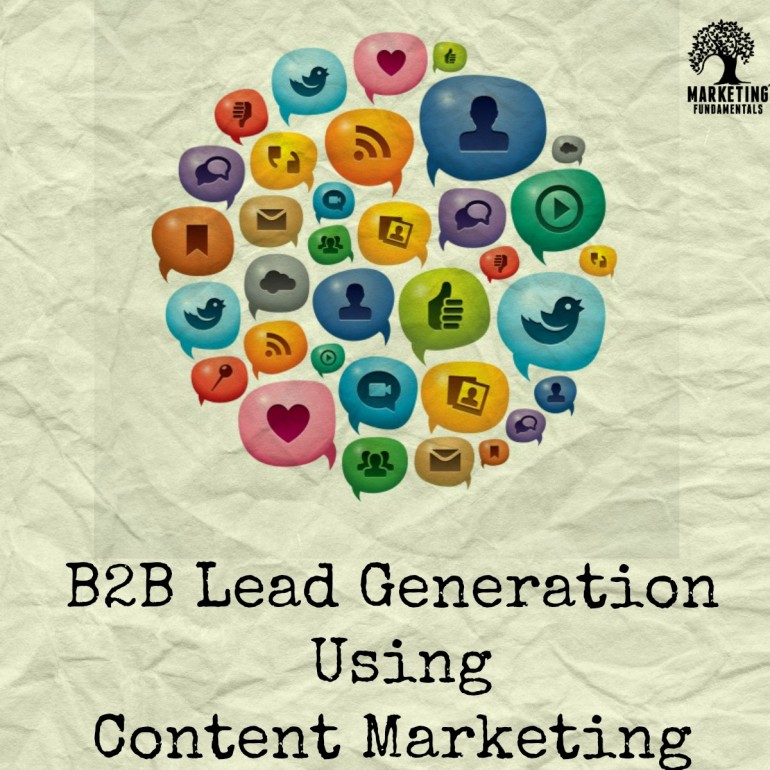 Content marketing has become the next big thing for both B2B and B2C companies, although the techniques and approaches are widely varied and dissimilar. For B2B business, content marketing is like a funnel, which works by filtering most of prospective visitors into an array of potential buyers by slowly inching them towards making a deal. If you have not reaped the benefits of content marketing in your B2B model as yet, here's what you should know to get the campaigns right.
B2B lead generation -How does content marketing help businesses?
Know the gains of content marketing!
Let's talk of the simplest world of diminishing returns, where you keep trying for more by adding more, and the content marketing funnel works in that way. Long back when internet marketing and content didn't seem to be as pertinent as now, most B2B models worked simply on sales activities, which were based on both inbound and outbound marketing techniques. That phase has passed for sure. Today, businesses don't really look ahead to sales-based promotion, because they are interested in better content, which adds to the value. In short, the target of your business doesn't need to change, but the approach must.
Get help from a digital marketing agency
If content marketing was as simplified as it seems on paper, most B2B models would be taking the same route for targeting, but that certainly hasn't happened. The idea now is to ensure that your prospects pass through the funnel, for which there is a huge need to have a plan of action. Content marketing should not merely work in gross terms but must serve as a tool to understand how your targeted segment is reacting to the same. This is precisely where you would think of hiring a digital marketing agency that can work towards building a customized content marketing tool and plan that can work in the right perspective.
How to get started with content marketing
Content marketing for B2B business can be best talked in terms of varied and unique programs or steps, which includes content audit, making a content strategy, content development, content distribution, lead nurturing and finally B2B content analytics. Ideally, B2B marketing plans for content don't run on short term needs in mind, but instead, a blend of process and methodology work together in creating a plan that aims at long term relationships. The plan should be equally relevant to the existing clientele and business avenues.
With a precise methodology, your digital team will work on insight and data at every step, and keep continuing the process iteratively for ample market info. The modules at each level need to work on both mass level and for ROI objective. Sounds complicated? Well, most businesses are already reaping the benefits. Starting with a professional agency only reduces the time between efforts and results. The earlier a business adapts to the market trends and gets the fundamentals of content marketing right, the better is the work through the funnel, which certainly adds to more prospects, leads and finally conversions.
We hope this information has been useful to you. If you'd like to talk to us about creating effective B2B Content Marketing for your business give us a call on +448452264247 or email us at mail@marketingfundamentals.com.We are a leading B2B Content Marketing agency in London.
Best regards,
Marketing Fundamentals Team
Follow us on Social Media