Entrepreneurs – 10 Golden Rules for Entrepreneurs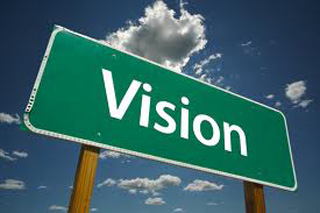 This post may contain affiliate links please read our disclosure for more info.
This week we are returning to the subject of our most popular post – entrepreneurs.
Entrepreneurs are a different breed to ordinary members of the workforce because they demonstrate a willingness to take risks and to create value with a business venture in the hope that they will be rewarded; their rewards come in the form of profits only when consumers find their product or services desirable and purchase them.
Given this much broader scope we have identified 10 golden rules for entrepreneurs that will help them achieve success.
Golden Rules For Entrepreneurs
1. Vision – Have an overarching vision for your business but be flexible and adaptable – as you get immersed in your market your focus may change.
2. Speed – When you have identified the opportunity and researched it – act quickly. 'First to market' is an enviable position and when you execute well your competitors will be playing catch up for a long time.
3. Fit for purpose – Your product or service has to be fit for purpose and your organisational structure and employees must also be fit for the environment in which they need to operate in.
4. Team – It is absolutely essential that you build the right team around you – not everyone is suited to a business start-up environment. If you make personnel mistakes correct them quickly.
5. Keep your cards close to your chest – As much you should promote your new venture be careful not to pre- announce key elements of your marketing plan – industrial espionage and sabotage is real.
6. Endurance – Business success will not come overnight – there will be obstacles along the way and you should really be prepared for this. Think in terms of three to five years before your business is established and even then don't give up if everything has not gone to plan.
7. Advisors / Mentors – Ensure that you have access to a number of mentors or advisors. You'll know whether this needs to be in a formalised structure or more flexible and ad hoc. Find the right solution for you.
8. Numbers – Be all over the numbers. What is your monthly overhead cost? How much are you spending on marketing? IT ? What is your profit forecast for the current year?
9. Risk and Reward – Understand the relationship between risk and reward and take appropriate risks.
10. Don't stop your own education – Technology moves on, new communications channels develop – embrace change and innovation within your business.
If you have liked this post you will also like, Mentoring is only for startups, right? Wrong! – 5 billionaires who have mentors
B2B Content Marketing Agency London
Marketing Fundamentals Ltd is a B2B Content Marketing Agency in London that creates Content and manages Social Media for Professional Services firms. We hope you find this information useful.
If you would like our help creating and executing a Content Marketing Plan for your business or organisation give us a call on +44 (0) 845 2264 247. You can also email us via mail@marketingfundamentals.com
On our YouTube channel you will find marketing advice, business advice & inspiration. Subscribe if you work in Marketing for Professional Services or are a business owner or solo-preneur trying to grow your business. New uploads on Wednesdays.
Best wishes,
Marketing Fundamentals Team
Subscribe to our Youtube channel
Follow us on LinkedIn
Online courses:
How to TurboCharge Your Business with a Blog
Meet Edgar Social Media Management
TurboCharge Your Twitter Presence
Quora For Business
Follow us on Social Media