What do we do at Marketing Fundamentals Ltd?
Posted on

February 14, 2017

in B2B, Blogging, Business Advice, Business Growth, Business Help, Business strategy, Client work, Content marketing, Culture, customer focus, digital marketing, Evaluation, Featured Articles, LinkedIn, Marketing Fundamentals Ltd, Mike Pitt, New Business, Opportunity, Professional Services, Return on Investment, SME & SMB Owners, Social Media Marketing, Success, Twitter, Visual Content, YouTube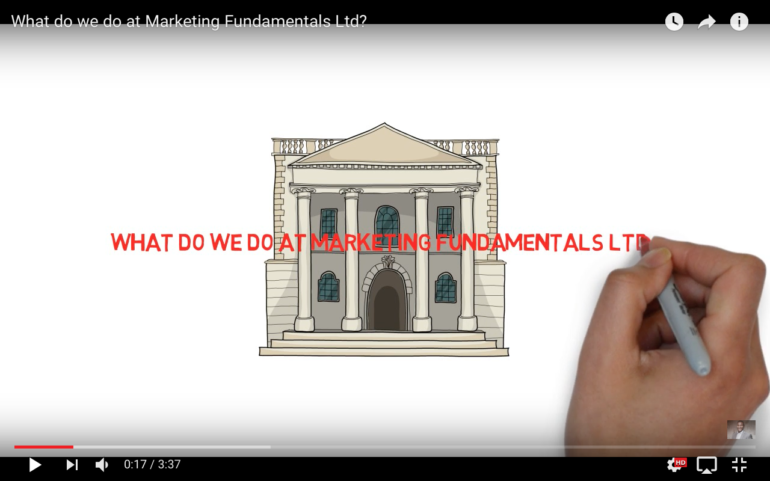 This video is called What do we do at Marketing Fundamentals Ltd? by Mike Pitt. This is video number 171. Subscribe to the channel here . Mike Pitt is the Founder of Marketing Fundamentals Ltd. Marketing Fundamentals Ltd is a B2B Content Marketing Agency in London. In this animated explainer video we explain what we do at Marketing Fundamentals Ltd and how we drive leads and sales into your business using Content Marketing and SocIal Media.
B2B Content Marketing & Social Media
Many businesses are now aware of the benefits of Content Marketing and of those that are aware a good proportion are now blogging on a regular basis and using Social Media. This is great news for us because it means that we don't have to act as Content Marketing evangelists as we did in 2010 when the company was founded. It is important to note that there is a difference between simply 'doing Content Marketing' and driving leads and sales via effective an Content Marketing Plan. This is what we can help you with because we have a track record of delivering results for our clients. The video will be of interest to B2B marketing managers, Content Marketing professionals, Social Media Managers, business owners, and other content creators on YouTube.
B2B Content Marketing Agency London
Marketing Fundamentals Ltd is a B2B Content Marketing Agency in London that creates Content and manages Social Media for Professional Services firms. We hope you find this information useful.
If you would like our help creating and executing a Content Marketing Plan for your business or organisation give us a call on +44 (0) 845 2264 247. You can also email us via mail@marketingfundamentals.com
On our YouTube channel you will find marketing advice, business advice & inspiration. Subscribe if you work in Marketing for Professional Services or are a business owner or solo-preneur trying to grow your business. New uploads on Wednesdays.
Best regards,
Mike Pitt
Founder, Marketing Fundamentals Ltd
Subscribe to our Youtube channel
Follow us on LinkedIn
Online courses:
How to TurboCharge Your Business with a Blog
Meet Edgar Social Media Management
TurboCharge Your Twitter Presence
Quora For Business
This is blog post post number 391.