Entrepreneurs – Once upon a time – 5 reasons why storytelling will lead to greater engagement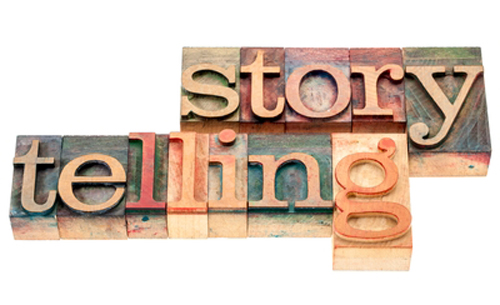 Hello everyone. It is not possible for me to tell how far along you are on your content creation journey. At some stage you will reach a point when you have built an audience. If you are still wondering how to do this click here or here. One really effective way to increase engagement and interaction with your audience is to use storytelling as part of your content strategy.
5 reasons why business storytelling will lead to greater engagement with your Target Audience
1. Emotional and not rational connection – Storytelling will build an emotional rather than a rational connection with your audience. Stories connect people – Ideally you will have both a rational and an emotional connection over time but connecting with your audience emotionally is a major plus.
2. Broader appeal – A well told story will have a broader appeal than a product demonstration or list of product benefits. Film-making is storytelling.
3. Memorable – People remember stories and the connection to your product/services rather than product claims.
4. Ideas/ themes – Stories can contain ideas and themes that are bigger than products.
5. Cultural relevance – Storytelling is part of the human experience and developed along side speech and language.
Parents of young children know very well the power of the bed-time story and its importance to their children's development. Once you are able to harness storytelling in your content you will create a stronger relationship with your customers and prospects.
Need help creating stories for your business? Give us a call on +44 845 2264 247 or email us via mail@marketingfundamentals.com to start the conversation.
We hope you have found this information useful.
Best regards,
Marketing Fundamentals Team
Follow us on Social Media