Is Your Content Marketing Plan Out of Date?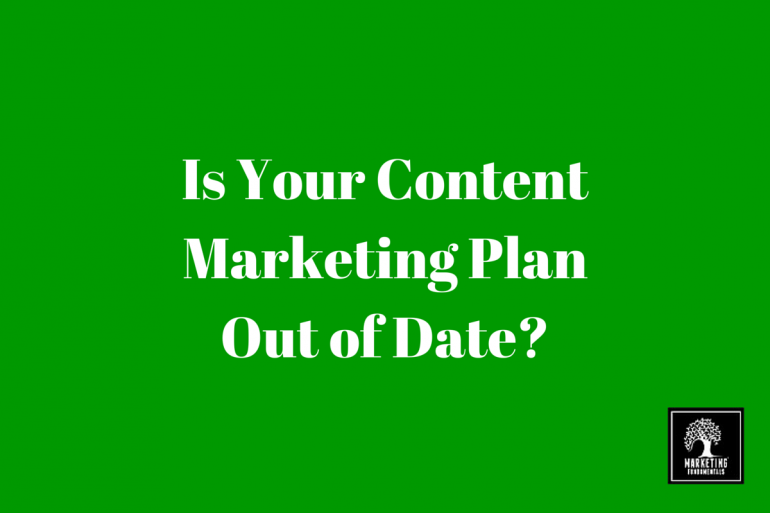 Recently I was approached  by someone who wanted me to value his LinkedIn Groups. Initially I referred him onto people who were operational in his sector but when he asked me specifically to value his groups I had to give him my opinion. I did not feel that his LinkedIn Groups, like the majority ofl LinkedIn Groups out there, had had any value at all. This started me thinking about a much broader issue, how many businesses are implementing a Content Marketing Plan that is out of date?
Is Your Content Marketing Plan Out of Date?
If your plan is predicated on deriving great ROI from LinkedIn Groups yours is likely to be out of date too. As an alternative to LinkedIn Groups you might want to consider this option. As with all aspects of your Content Marketing Plan you should take time to interpret the data accessible to you. For many B2B audiences LinkedIn can still be effective overall but LinkedIn Groups are often not effective.
Twitter
If you follow my profile on Twitter you will know that I am still very active on the platform. I have made significant changes in our Twitter strategy both for our clients and our own Twitter accounts. We regularly  assess engagment levels on Twitter and we  know that Twitter 2016 is not as effective in lead generation as it was in 2012, for example. If you are following the same Twitter strategy that you were 4 years ago it is very likely that your Content Marketing Plan is out of date.
Algorithmic Changes to Social Media Platforms
Algorithmic changes to Facebook's newfeed were widely documented when they they were introduced . There have been a lot of them as the linked article explains. More recently Instagram, Twitter and Pinterest have also made changes to their algorithm. Each time a Social Media Platform makes a change this is likely to have a knock on effect for your Content Marketing Plan's effectiveness. Changes will need to be made if these platforms are part of your plan.
Has Anything Remained Constant?
Yes. The need for engaging original content;  written, video and visual is still there. Focus on consistently creating this content and engaging with your audience across owned media. Your company blog and You Tube channels are examples of owned media. Evaluate engagement data to assess which Social Media platforms you should use.  Do this and you will maintain a good ROI from your time invested in Content and Social Media.
B2B Content Marketing Agency London
Marketing Fundamentals Ltd is a B2B Content Marketing Agency in London that creates Content and manages Social Media for Professional Services firms.
If you would like our help creating and executing a Content Marketing Plan for your business or organisation give us a call on +44 (0) 845 2264 247. You can also email us via mail@marketingfundamentals.com
On our YouTube channel you will find marketing advice, business advice & inspiration. Subscribe if you work in Marketing for Professional Services or are a business owner or solo-preneur trying to grow your business. New uploads on Wednesdays.
We hope you find this information useful.
Best wishes,
Mike Pitt
Founder & ceo
Marketing Fundamentals Ltd
Subscribe to our Youtube channel
Follow us on LinkedIn
Online courses:
How to TurboCharge Your Business with a Blog
Meet Edgar Social Media Management
TurboCharge Your Twitter Presence
Quora For Business
This is blog post number 348.
Follow us on Social Media