What does a January sale do for your brand & bottom line?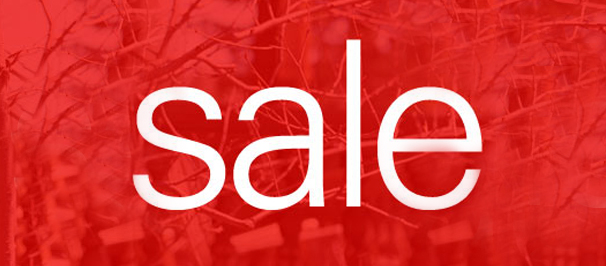 End of Season Sale can do for your Business
1. Evaluating your brand
Well, before we can answer that question, we need to back track slightly.
What type of brand have you established? Or for new SMEs what sort of business are you trying to establish?
Do you want to become synonymous with the highest services levels? Have you taken a quality positioning?
Or is your competitive advantage provided by a new product or a product innovation? How price sensitive is your business sector?
How big is your profit margin at normal price levels? You will need firm clear answer to all of these questions before you should consider whether a sale is right for you.
Why then are there so many sales in January? Does everyone have a cast-iron business case for embarking on a sale or is there another reason? Let us provide some actual examples:
Buy 1 get 2 free – effectively a 66% price reduction. Surely, this cannot make commercial sense?
5 shirts for £100 – This is a 50% price reduction. Once again, this seems very generous.
We suspect that most of the sale activity can be explained by the simple fact that a lot of businesses particularly in the retail, holidays and furniture sectors are worried because their competitors are having sales and if they do not – they will lose potential customers.
In an earlier post we focused on How to be different (04/12/10) and clearly this is not the way. If everyone is shouting sale how will your brand stand out? It cannot.
2. But you've already decided on a sale
If you do decide to embark on a sale you will quickly realise that your sales customers are not the same as your regular customers.
For a start they are more price sensitive and may not remain your customers when you return to your normal price levels.
Remind yourself of Pareto's principle and apply it again to your business. If you are pursuing a loss leader strategy check your sales data to assess whether this works during sale time.
Are customers adding non-sale items into their baskets?
3. Can you integrate a sale into a robust marketing strategy?
Yes, there are many ways that a sale could be integrated into a robust marketing strategy and here are a couple of pointers:
* Offer discounts to regular loyal (mailing list) customers across product lines that are not selling very well.
* Segment your pricing strategy and offer lower prices to online customers justified by the lower cost of sales.
Obviously these two measures are not a marketing panacea but depending upon your business sector, competitor activity and environment they could make significant improvements to your bottom line.
Hopefully this has provided you with some food for thought.
Marketing Fundamentals would be happy to discuss how to integrate a sale into a robust marketing strategy or any other element of your marketing mix, feel free to email us at    mail@marketingfundamentals.org.uk to arrange a free consultation or give us a call on 0845 2264247.
We are leading Marketing Agency in London.
Kind regards,
Marketing Fundamentals Team
Follow us on Social Media