What are you doing to make your business stand out?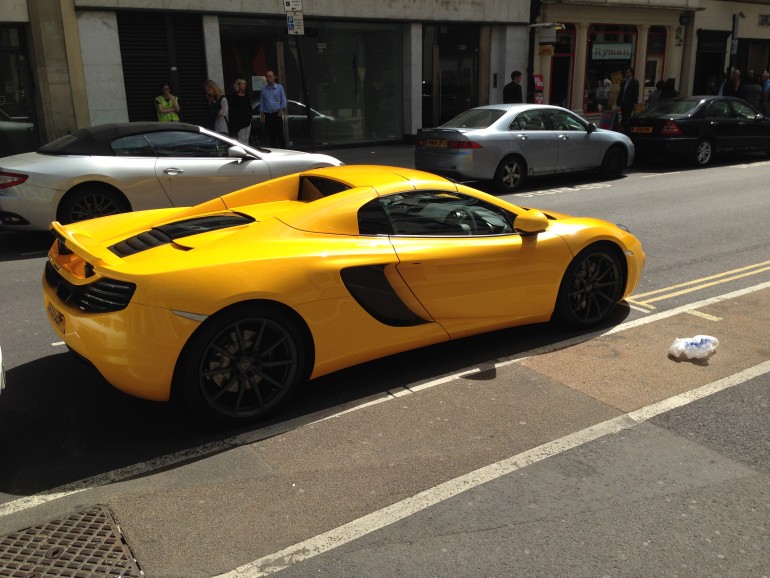 I would like you to consider the question and give me your answer. I doubt your answer will be paint it yellow like the McLaren 12C Spider Convertible Sport Car featured but it will be interesting to read the approaches you are taking to stand out from your competition. Click here to discover the tool we are using to achieve stand out on Twitter. Unsure how you will make your business stand out? There are a few suggestions below:
How to make your business stand out?
1. Book – If you use a book to brand yourself or your company make sure that it is an excellent book and that it is of genuine value to your customers and prospects.
2. Podcast – A few weeks ago we wrote about our recommended podcasts for you to listen to. Hosting your own podcast is an excellent way to stand out from your competition and build an audience.
3. Content – Regular quality content will create a reputation that will enable you to differentiate yourself too.
4. Customer Service Excellence – Given that there are so many crowded business sectors customer service remains one area where you can set yourself apart.
What method have you chosen? We'd love to know. You can send us a reply via the email address given below. What do you need help with?
We hope this information has been useful to you. If you'd like to talk to us about how to make your business stand out, give us a call on +44 845 2264 247 or email us at mail@marketingfundamentals.com
Best regards,
Marketing Fundamentals Team
Follow us on Social Media