Business owners – How will participation in sport increase productivity? – 4 ways – Guestpost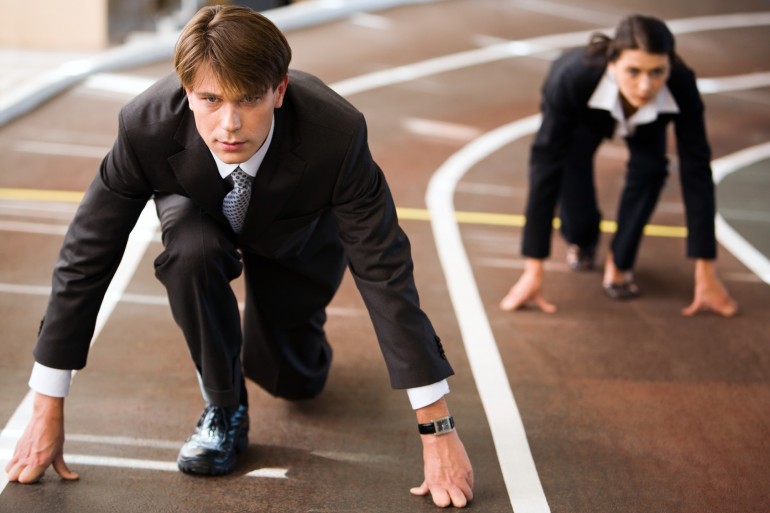 Are you keen to find ways to drive productivity in your business? Why not encourage your employees to participate in sport? Not only will it help to foster team spirit and keep everyone energised, it will also improve productivity and yield greater results. The key finding of a 2005 study conducted at Leeds Metropolitan University by health professor Jim Mckenna was that exercise causes an overall work performance boost of about 15 percent. There have been similar studies with similar results all around the world. Below are 4 ways that participation in sport will lead to increased productivity.
Improving Productivity – 4 ways through sports participation
1. Maximise Your Potential
It's no surprise that many of the most successful entrepreneurs invest in having a healthy body and mind. They know that being fit and active puts us in optimal shape to make the best possible decisions. It is through sport that we challenge ourselves to grow and develop, training ourselves to maximise our potential.
2. Explore Comfort Zones
When hiring, entrepreneurs look for employees who have taken part, and particularly excelled, in any given sport. Why? It is when we push ourselves outside of our comfort zones to overcome obstacles in the pursuit of our goals that we achieve greatness. In sport, there are regular obstacles to overcome; you might get knocked down, lose the game, experience fatigue or be caught in adverse weather conditions. Sport provides a perfect arena to practice the skills we need for business.
3. Drive, Focus, Commitment
Any sport whether undertaken as part of a team or solo requires commitment. To improve in sports, we need to apply focus and motivation to train hard. When it comes to training, consistency is key and consistency requires commitment. Who wouldn't want a driven focused and committed person on their team? When these qualities are applied to business – the results will speak for themselves.
4. Boosts Activity
A sporty person is an active person. Someone who enjoys being active will find ways to indulge this desire by finding more to do at work. They won't be happy with sitting still, in either the physical or the metaphorical sense. If you hire a graduate who was captain of the football team at University, he'll be knocking on your door asking for more work.
Need help for improving productivity? Give us a call on +44 845 2264 247 or email us via mail@marketingfundamentals.com to start the conversation.
We hope you have found this information useful. This guest post was written by Sophie Radcliffe of Challengesophie.com . We are a leading Marketing Agency in London.
Best regards,
Marketing Fundamentals Team
Follow us on Social Media