Is YouTube Still Suitable for B2B Businesses?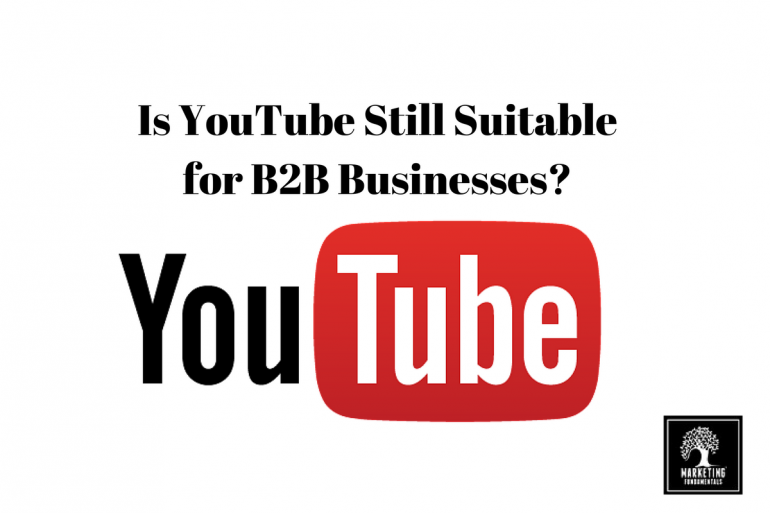 This video is called, Is YouTube Still Suitable for B2B Businesses? By Mike Pitt. This is video number 222 and blog post 442. You can subscribe to our channel here . Mike Pitt is the Founder of Marketing Fundamentals Ltd, which is a B2B Content Marketing Agency in London. In this video Mike Pitt assesses whether YouTube is still a suitable platform for your B2B businesses. YouTube is dominated by entertainment videos and Mike assesses the pros and cons. This video will be of interest to business owners, B2B marketing managers, Content Marketing professionals, Social Media Managers and everyone responsible for Content Marketing in their respective companies.
Is YouTube Still Suitable for B2B Businesses?
There have been a lot of changes on YouTube recently so I thought it was worth reassessing whether B2B businesses should still upload their video content onto the platform. Fundamentally YouTube is dominated by entertainment content but that is not the only reason to re-evaluate the platform. Many advertisers have pulled advertising from the platform because their ads had been placed against inappropriate content.
In this video I assess the pros and cons for content creators from B2B businesses. If you have enjoyed this post you will also enjoy, The Viral Myth: Building Success on YouTube For Your Services Business.
B2B Content Marketing Agency London
Marketing Fundamentals Ltd is a B2B Content Marketing Agency in London that creates Content and manages Social Media for Professional Services firms. We hope you find this information useful.
If you would like our help creating and executing a Content Marketing Plan for your business or organisation give us a call on +44 (0) 845 2264 247. You can also email us via mail@marketingfundamentals.com
On our YouTube channel you will find marketing advice, business advice & inspiration. Subscribe if you work in Marketing for Professional Services or are a business owner or solo-preneur trying to grow your business. New uploads on Wednesdays.
Best regards,
Mike Pitt
Founder, Marketing Fundamentals Ltd
Subscribe to our Youtube channel
Follow us on LinkedIn
Online courses:
How to TurboCharge Your Business with a Blog
Meet Edgar Social Media Management
TurboCharge Your Twitter Presence
Quora For Business
This is blog post post number 442.
Follow us on Social Media