What Are the Best Printer Brands to Buy?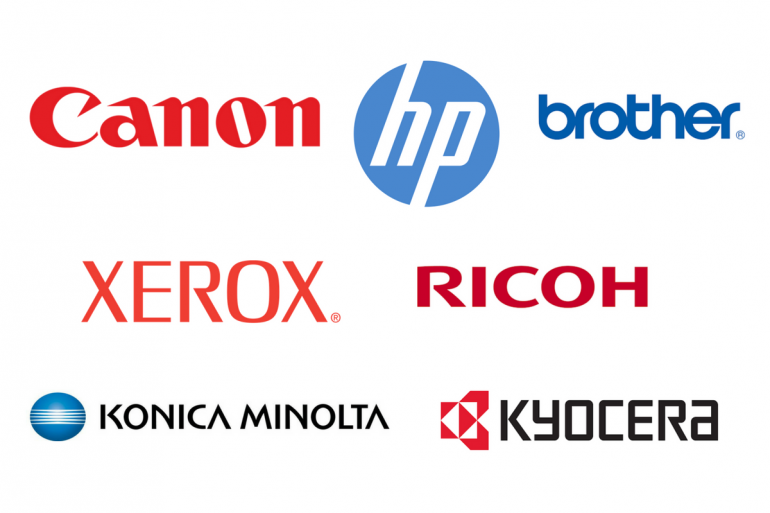 This post may contain affiliate links please read our disclosure for more info.
This is one of those awkward questions, really, like Coke or Pepsi, only more complicated because there's a lot more companies making printers than just two rivals.
Printer Brands
Of course a lot of this answer depends on what you're looking for in a printer – if you're after great photos, then Canon is your go-to machine. If you want a good all-rounder that doesn't break the bank, then Hewlett Packard is a good solution. If you are confused about which brand or model to go for, have a chat with a friendly printer ink retailer like cartridgepeople.com, as they'll set you on the right track for your needs.
However, everyone loves lists, so here are the top seven printer brands, collated from an infinite number of consumer and industry surveys.
 1. Canon Inc.
This Japanese multinational has been specialising in the making of cameras, as well as other imaging products, for more than 80 years now. It also makes medical equipment, photocopiers and printers (or it wouldn't be here…) and is renowned for its accurate, sharp photo printers. Click here for one example to consider.
2. Hewlett Packard
Another multinational, this IT company is American and supplies households, small, medium and huge businesses, the government, education and health sectors with machines of all kinds. Including printers, obviously. An HP printer is seen as a printer for all seasons, and its wireless models are especially well-regarded. Click here for one example to consider.
3. Brother Industries
Another Japanese multinational, Brother makes everything from typewriters (yes, they still exist.) to sewing machines, as well as multifunction printers. Brother printers are particularly known for their toughness and reliability. Click here for one example to consider.
4. Xerox
Everyone's heard of Xerox and its photocopiers. The American multinational also makes pretty decent printers that are known for their sharpness and accuracy; the company also scores highly for its excellent after-sales care and customer service. Can't be bad. Click here for one example to consider.
5. Ricoh
One of the lesser-known printer brands in the list, but this Japanese company's wares are well-liked for their longevity and great reliability. The print quality won't blow you away – it's very good, but then so are lots of others – but what does impress customers is the smooth running of the machines and the good care when snags do occur. Click here for one example to consider.
6. Konica Minolta
Another Japanese company specialising in optical instruments and the like. The company is less well-known for its printers, but it makes quite a good range, including some larger specialist models. They're not as cheap as many other brands can be, and there have been a few gripes about poor customer service. However, a KM printer usually serves its master well for quite a long time, so if you're after something special, have a look. Click here for one example to consider.
7. Kyocera
Here come the Japanese again – they really know their stuff when it comes to optical instruments and printing, so you can't go too far wrong with any of their brands, really. Kyocera laser printers are especially well-regarded for business and industrial use, with many customers describing them as a workhorse! Kyocera might not be the best choice for a domestic setting, unless you have an above average budget, but you won't regret buying one. Click here for one example to consider.
If you have enjoyed this post you will also like, The Rise of the Social Spaces in Offices.
B2B Content Marketing Agency London
Marketing Fundamentals Ltd is a B2B Content Marketing Agency in London that creates Content and manages Social Media for Professional Services firms. We hope you find this information useful.
If you would like our help creating and executing a Content Marketing Plan for your business or organisation give us a call on +44 (0) 845 2264 247. You can also email us via mail@marketingfundamentals.com
On our YouTube channel you will find marketing advice, business advice & inspiration. Subscribe if you work in Marketing for Professional Services or are a business owner or solo-preneur trying to grow your business. New uploads on Wednesdays.
Best wishes,
Marketing Fundamentals Team
Subscribe to our Youtube channel
Follow us on LinkedIn
Online courses:
How to TurboCharge Your Business with a Blog
Meet Edgar Social Media Management
TurboCharge Your Twitter Presence
Quora For Business
This is blog post post number 373. This is a featured post.
Follow us on Social Media