What can Marketing Fundamentals Ltd do for you?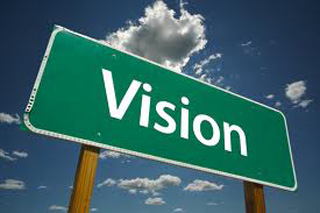 In response to requests with this post we will answer the specific question –
What services does Marketing Fundamentals offer to benefit my business?
Please read below. In addition to our services listed we can also quote on any bespoke project that you would like us to consider.
Okay, now for some more details on our key services.
1. Medium Sized Businesses – Content Marketing & Social Media (Monthly Retainer Basis)
Our focus is on Content Marketing and Social Media – Planning and Execution. This is the work that we do for or retained clients.
2. SME Content Marketing Implementation (Monthly Retainer Basis)
Your business was probably founded a few years ago and you have a good understanding of the key marketing considerations for your business and your customer base but have not reached the stage where you have dedicated marketing staff. Currently marketing falls under the remit of one of the company founders and is perhaps not your area/their area of expertise. This is when the SME marketing implementation service will benefit you. Working as part of your team Marketing Fundamentals Ltd will enable you to deliver more effective and memorable Content marketing that will enable your business to grow.
3. Start Up Content Marketing Implementation (Monthly Retainer Basis)
You've started your business and are making great progress. The market is responding well to your offering but you do not have time to implement all the marketing action points and you definitely are not at the stage where you can afford a dedicated marketing manager. This is when our Start Up Marketing Implementation service will benefit you most. We will proactively drive your company's marketing forward.For example, we will write your blog posts for you allowing you to focus on your core business.
4. Marketing Strategy Day
Not sure where to start with your nascent company and brand? Or are you  unsure how to follow up last year? If so, then our marketing strategy day is for you. Take some time away from working in your business to work on your business. During this Strategy Day session we will map out a strategy for your business for the next 12 months.
We hope that our key services are of interest to you and we would be happy to discuss how we can help you.
To order any of these services email us via mail@marketingfundamentals.com putting the service(s) you require in the subject line. Alternatively, you could give us a call on +44 (0) 845 2264 247 during office hours.
Thanks for reading.
Marketing Fundamentals Team
Subscribe to our YouTube channel
Follow us on LinkedIn
Follow us on Social Media