3 Tips For Hiring The Right Millennial Candidate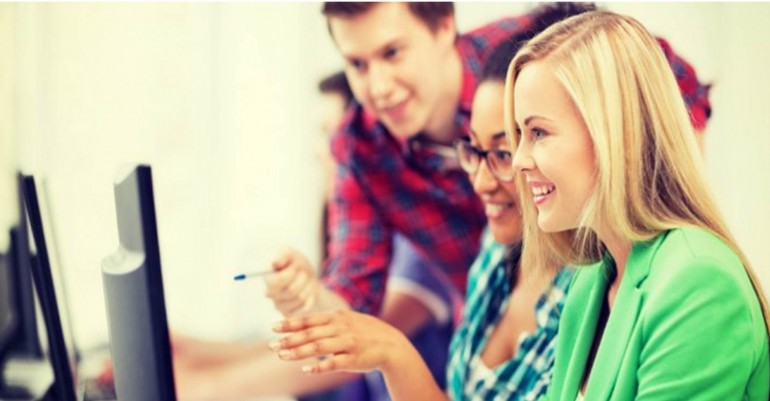 Image credit: publicpolicy.telefonica.com/
This post may contain affiliate links please read our disclosure for more info.
The future of the workforce lies with millennials. By 2025 there will be over 75 million tech-saavy young persons from Generation Y looking to begin their careers. As such, business owners don't need a crystal ball to recognise that the future of their companies relies heavily on millennial talent.
Millennial Candidates
For some this is a scary prospect. Millennials often come across as self-referrant techies, motivated by values divergent from their predecessors. While this is not an entirely false characterisation, statements like these can be said of each upcoming generation. If you take the time to understand what drives Generation Y, it will make assessing their track records easy. Before you know it, you'll be one step closer to finding the perfect millennial candidate to incorporate into your team.
1. Broaden Your Search Beyond 'Elite' Institutions
One of the most important tactics that recruiters can use for finding young talent is thinking outside the 'elite' box, says Steven Rothbury, President and Founder of College Recruiter. "It's first helpful to define what a top candidate is. Many employers think that a top candidate is an elite student at an elite school. That's true for a very small number of employers." Attending a top institution is undoubtedly a great achievement, but a graduate's commitment to their extracurricular pursuits and work experience remains a clearer indicator that they'll succeed in your workplace. A graduate with commitments that they've maintained for more than one or two years indicates someone that is passionate about the projects they undertake and is not shy of long-term commitment. This is key to hiring someone who will not burn out after the initial 'honeymoon' phase of working in a new environment wears off.
2. Recognise that Millennials Value Social Responsibility and Entrepreneurial Culture
Attracting the best talent means gaining an awareness of what millennials value and look for in a company. Lisa Orrell, a Generations Relations Expert at The Orrell Group, says recruiters should be aware that millennials look for job opportunities that offer two things: mentorship opportunities and a sense of corporate social responsibility.
Social consciousness is a trait which is heavily engrained in Generation Y. If you wish to know more about why this is the case, you can do so here.
Equally important to millennials is that their employers have an entrepreneurial spirit. Millennials want to know that their great ideas can be heard and implemented. This is particularly important for large companies who traditionally don't have outlets for such an attitude within their established structures. If you want to stand out to millennials, Orell suggests you ask whether your company has "a culture as a whole, and within each department, that fosters and encourages an entrepreneurial spirit."
Making use of an idea management and crowdsourcing solution for businesses, such as Sideways 6 or Conceptboard, is an easy way to foster a sense of entrepreneurial culture.
3. Allow Workflow Flexibility
Flexibility in the workplace is important to Generation Y. For graduates who are used to completing their tasks from home or in cafes using their personal devices on their own time, flexibility is not only desired but engrained in their work ethic. Allowing summer Friday afternoons off or days worked from home will not be an option for all companies, but each employer can make the effort to provide good work-life balance. A fun company culture can be achieved easily by hosting regular team-buidling days and events.
Furthermore, a social media survey from The Globe and Mail revealed that when asked which life milestones were most important to millennials, 30% stated getting married while roughly only 26% said starting their career. This demonstrates that millennials are eager to dive into their careers, but it is important for them that this does not come at the expense of their personal lives.
If you have liked this post you will also like the following related posts:
Entrepreneurs – Are Millennials Worth the Risk?
B2B Content Marketing Agency London
Marketing Fundamentals Ltd is a B2B Content Marketing Agency in London that creates Content and manages Social Media for Professional Services firms. We hope you find this information useful.
If you would like our help creating and executing a Content Marketing Plan for your business or organisation give us a call on +44 (0) 845 2264 247. You can also email us via mail@marketingfundamentals.com
On our YouTube channel you will find marketing advice, business advice & inspiration. Subscribe if you work in Marketing for Professional Services or are a business owner or solo-preneur trying to grow your business. New uploads on Wednesdays.
Best regards,
Karla McDougall
Digital Marketing Intern
Marketing Fundamentals Ltd
Follow Mike on Pinterest
Subscribe to our Youtube channel
Follow us on LinkedIn
Online courses:
How to TurboCharge Your Business with a Blog
Meet Edgar Social Media Management
TurboCharge Your Twitter Presence
Quora For Business
Follow Mike on Twitter
This is blog post post number 284.
Follow us on Social Media