Entrepreneurs – Are Millennials Worth the Risk?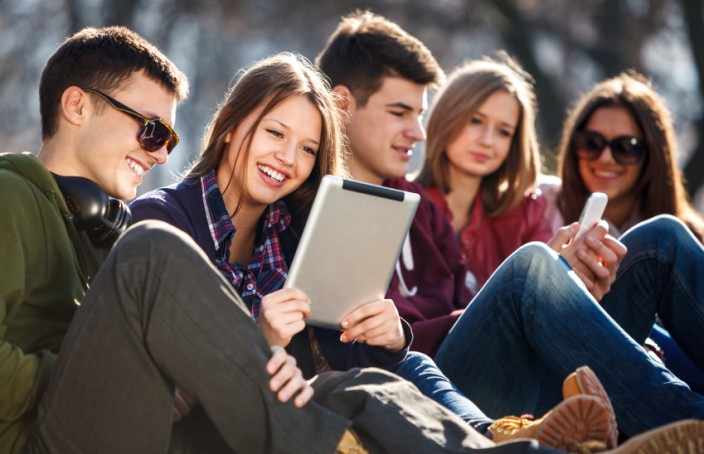 This post may contain affiliate links please read our disclosure for more info.
Image credit: blog.wearebionic.com
Generation Y is often dismissed as being a bunch of lazy, self-indulgent and narcissistic kids. Unlike their Gen X predecessors, the "selfie" generation has grown up with smartphones in their hands, iPods in their ears and laptops slung over their backs. They are comfortable sharing their life's most intimate (and embarrassing) details on social media, and regularly do so as a means of increasing their respective followings and aiding hopes of achieving social media stardom.
Millennials Worth the Risk?
This portrayal of Generation Y is overly simplistic and misleading. Being raised in the digital age has allowed millennials to adapt quickly to new social media platforms and smartphone technologies, which can be of immense value to business owners looking to increase their online presence. When managed effectively, the technological dexterity of millennials can be harnessed to achieve positive results for your company. Choosing not to take the risk on a millennial because of fears that they might lack a 'good work ethic' does them a disservice, especially when their use of these platforms are far more complex than one might first expect.
Social Media for Social Change
Rather than being merely a social tool, social media is an important platform for millennials to express their opinions on contentious issues, and advance causes and organizations they care about. According to a report published last year by Demos, a British think-tank, millennials were found to be more socially conscious than any other generation before them. Of those surveyed, 80% felt that they were more concerned with social issues than their parents and more likely to take action. Most cited social media as their primary news source and regarded it as an effective way of raising awareness for social causes. "They value bottom-up social action… they do not rely on politicians and others to solve the world's problems, but instead roll up their sleeves and power up their laptop and smartphone to get things done through crowd sourced collaboration," writes the report's author Jonathan Birdwell.
At its heart, Generation Y is driven by the desire to make a societal impact, even if it comes at the cost of their salary. "Generation Y views a job not just as a means to pay the rent, rather a route to exploring their passions and philosophies," writes the budding entrepreneur Arthur Kay, CEO of Bio-bean, an enterprise that transforms coffee grounds into fuel. "The y-generation has a holistic outlook on the world, and social enterprises help enable it."
Currently in the UK, 7% of social enterprises have directors under the age of 24, which is over double that of five years ago. This number is only expected to grow and is a direct product of a generation emerging into the workforce that is deeply in touch with its sense of corporate responsibility.
Harnessing the Social Consciousness of Gen Y
Understanding Generation Y's propensity towards social activism is valuable for business owners in every sector hoping to attract the best and brightest tech savvy millennials, not just social enterprise owners. In every field, millennial candidates are searching for employers who reflect their own social and ethical values. In light of this, I suggest taking the time to communicate your corporate vision to them from the start. Putting millennials on CSR-related projects and informing them of charities your company supports are also effective ways of making them feel invested in their role. Taking these steps will help your Generation Y'er to feel like they are a cog within a wheel that they can rally behind.
Click here to start your free trial of eClincher. No credit card required.
So do millennials spend most of their days with their heads buried in their smartphones? Yes. Can this be frustrating and incomprehensible to members of older generations? Absolutely. But to dismiss Generation Y as self-indulgent would be a discredit to them, especially when they can bring a fresh voice and skillset to the workplace which would otherwise be lacking.
B2B Content Marketing Agency London
If you want to discuss how to successfully incorporate millennials into your team or need help planning and implementing your content marketing and social media activity, give us a call on +44 (0) 845 2264 247 or email us via mail@marketingfundamentals.com. Marketing Fundamentals Ltd are a leading B2B Content Marketing Agency in London. We create Content and use Social Media to build relationships with your prospective and existing customers or supporters.
Best regards,
Karla McDougall
Digital Marketing Intern
Marketing Fundamentals Ltd
Follow us on LinkedIn
Subscribe to our YouTube Channel
Online courses:
How to TurboCharge Your Business with a Blog
Meet Edgar Social Media Management
TurboCharge Your Twitter Presence
Quora For Business
Follow Mike on Twitter