$8 Twitter verification: Is it worth it?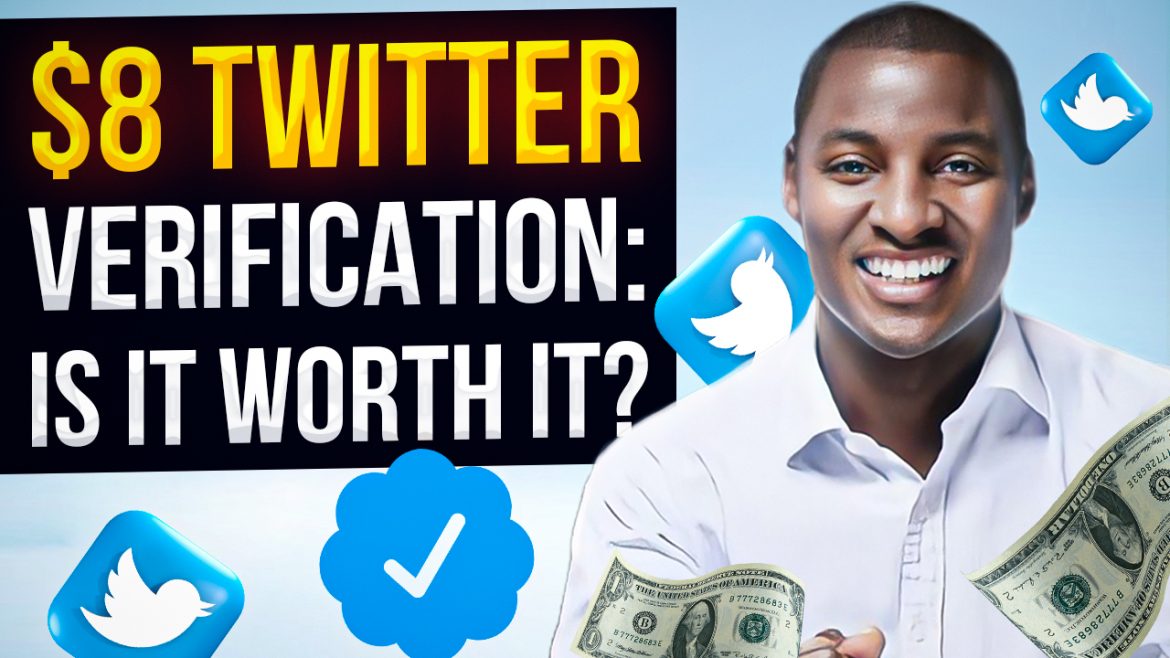 This video is called, $8 Twitter verification: Is it worth it? By Mike Pitt. If you want to subscribe to our YouTube channel, you can subscribe to the channel here. Mike Pitt is the Founder of Marketing Fundamentals Ltd, a B2B Content Marketing Agency in London.
This post may contain affiliate links, please read our disclosure for more info.
In this video, Mike Pitt discusses, $8 Twitter verification: Is it worth it?
This video will be of interest to business owners, B2B marketing managers, Content Marketing professionals, Social Media Managers and others who use Instagram for marketing their business.
Twitter Verification
In this video, Mike Pitt discusses, $8 Twitter verification: Is it worth it?
It will not have escaped your attention that Elon Musk, the richest man in the world, has now purchased Twitter for $44 billion dollars. One of the forthcoming changes he has announced is an $8 per month charge for Twitter verification. Previously there was a slow process of individual application and assessment for Twitter verification. Only selected accounts, usually famous people or organisations were ever verified. Now the Twitter verification process and verification tick is open to all who are willing to pay the monthly fee.
In this video, Mike Pitt discusses this new change and whether it is worth it.  After you've watched the video, let me know your views in the comments section below.
Take Action
Are you going to apply for Twitter verification? Let me know below. Also, let me know if you would like my help with anything else.
Click on the link above to set up Value for money website hosting with Bluehost. 
If you've liked this post you will also like the following posts:
Three Ways to Earn Passive Income For your Business
How to Make a Logo in 5 Minutes
Your Content & Social Media Questions Answered (Popular Uploads)
What were our best 3 B2B Lead Sources in 2021?
How to Increase LinkedIn Company Page Followers
Why I Stopped Using LinkedIn Sales Navigator
LinkedIn: Company Page Followers No Longer Viewable
LinkedIn: How to Approach Leads the Right Way
What happens when you increase your online Presence
How to use Telegram for New Business – Part 1
LinkedIn: Advice For B2B Businesses – Playlist

B2B Content Marketing Agency London
Marketing Fundamentals Ltd is a B2B Content Marketing Agency in London that creates Content and manages Social Media for Professional Services firms. We hope you find this information useful.
If you would like our help creating and executing a Content Marketing Plan for your business or organisation email us via mail@marketingfundamentals.com
On our YouTube channel you will find marketing advice, business advice & inspiration. Subscribe if you work in Marketing for Professional Services or are a business owner or solo-preneur trying to grow your business. New uploads every week.
Best regards,
Mike Pitt
Founder, Marketing Fundamentals Ltd
Subscribe to our Youtube channel
Follow us on LinkedIn
This is video number 576  and blog post number 657