What did entrepreneurs learn from Jo Malone at ESBC?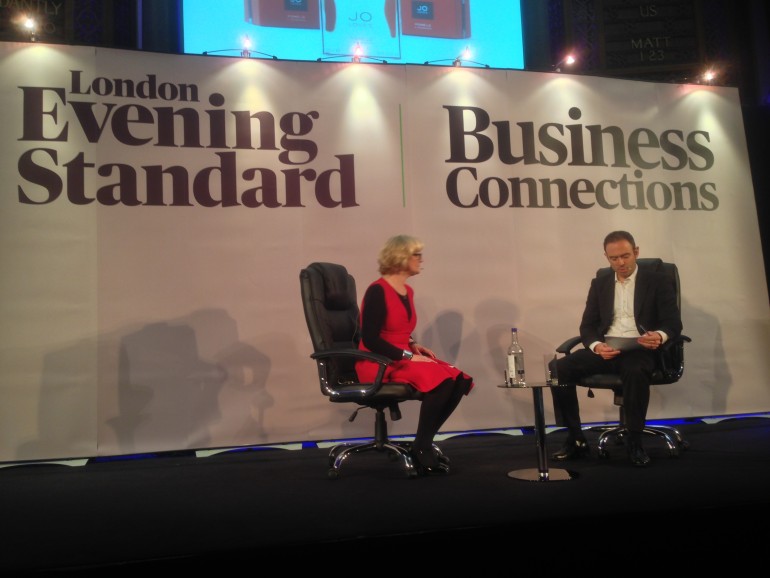 In my capacity as social media consultant for Evening Standard Business Connections I am fortunate to attend their quarterly networking events. Last night Jo Malone was the guest speaker and she proved to be very inspirational and insightful. For those of you who were unable to attend I have captured some of the key tweets from her speech and Q&A session last night. These contain great advice for entrepreneurs and business owners. You can follow Jo Malone on Twitter @mejomalone

Business Insights – On business vision and purpose…
"My sense of smell is the way I see life."
"What I am is a shopkeeper…I am a seriously motivated entrepreneur."
"Never compromise your product, allow undiluted creativity to reign and take your foot off the accelerator for a minute and enjoy the journey."
"I would consider myself very creative & very canny in business…I want to evolve as a business and do not want to be boxed in."
" Why did I want to return to the fragrance business? …because it is my passion."
On team building and building a business…
"Building your team is vital…we gather people with a heart and we stand shoulder to shoulder."
"Lets build companies where our teams feel safe to follow undiluted creativity."
On launching a business in a recession…
"In recession it is a great time to build a business because you take risks…you have to have courage."
On banks supporting small businesses…
"Banks could do so much more…by helping small businesses understand finance not just lending money."
On luxury products…
"Luxury is not about money. It's about creating a world that people want to be a part of."
"Branding is important but repeat purchase is about how does it smell? how does it make me feel?"
On learning from your mistakes…
"We all make mistakes, regardless of who we are, acknowledge them, move on don't let them distract or dominate you."
On life's biggest challenges…
"I was told that I had breast cancer in a very aggressive form and that I had 9 months to live."
On working with her husband…
"To have your business partner who absolutely covers your back no matter what is great."
I hope this gives you a flavour of the evening and inspires you.
Do you need help on your entrepreneurial journey? We would be happy to help so feel free to give us a call on +44 (0) 845 226247 or drop us an email via mail@marketingfundamentals.com – We look forward to hearing from you.
We hope you have found this information inspirational. We are a leading Marketing Agency in London.
Best regards,
Mike Pitt
Founder & CEO
Marketing Fundamentals Ltd
Follow us on Social Media