Zone of Genius: Are You Operating in Your Zone of Genius?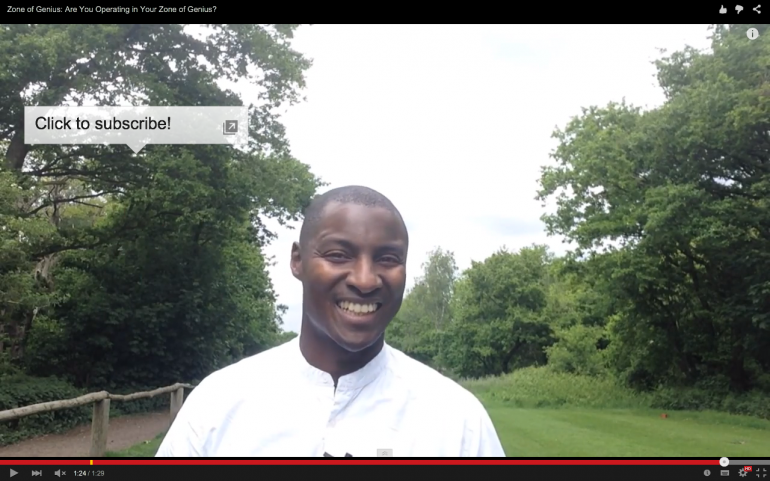 Are You Operating in Your Zone of Genius by Mike Pit (Video). Mike Pitt Founder of a Content Marketing Agency in London called Marketing Fundamentals Ltd explains what your Zone of Genius is and makes reference to Gay's Hendricks' book, The Big Leap. It was Gay Hendricks that first coined the phrase, Zone of Genius. Here is the link to Gay's book.
Your Zone of Genius is where your talent, passion and a societal need intersect. This is a zone where you will produce your optimal work and derive your maximum fulfilment. Many people do not take time to identify their zone of genius and instead settle for unfulfilling lives. It does not have to be that way.
Are you operating in your zone of genius? You can take a Zone of Genius Test here to find out. If you are a business owner and Content Marketing and Social Media is not in your Zone of Genius give us a call on +44 (0) 845 2264 247 or email us via mail@marketingfundamentals.com We would be happy to plan and implement a Content Marketing Strategy for your business or organisation.
Mike Pitt is the Founder of Marketing Fundamentals Ltd. Marketing Fundamentals Ltd are a leading B2B Content Marketing Agency in London. Marketing Fundamentals Ltd work with Professional Services Firms.
On our  YouTube channel you will find marketing advice, business advice & inspiration. Subscribe if you are a business owner or entrepreneur trying to grow your business. New uploads on Wednesdays.
Thanks for watching and reading! We hope you have found this information useful.
Best regards,
Marketing Fundamentals Team
Subscribe to our Youtube channel
Follow us on LinkedIn
Buy our book! http://amzn.to/RGNyxQ
Follow us on Social Media