Should Your Book also be an Audiobook?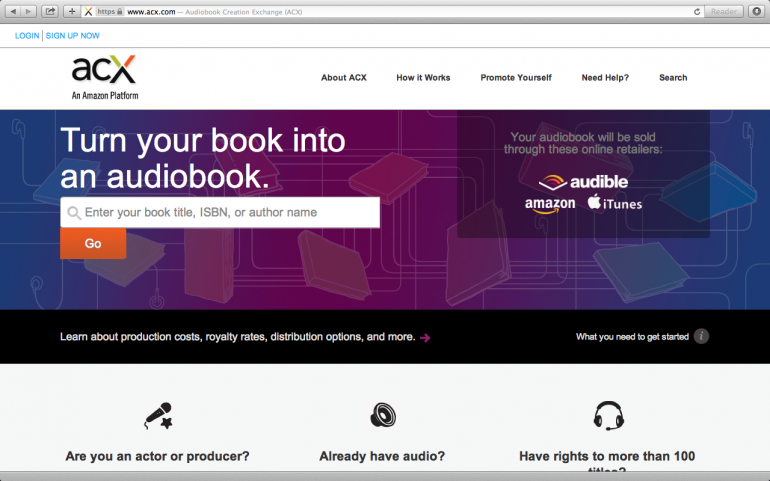 Hello everyone. Writing and then publishing a book is an excellent strategy for promoting your business, organisation and individual profile. This is not new news, in fact there are businesses whose whole business model is predicated on small / medium sized business owners who want to promote themselves with a book.
These book marketing businesses help the business owners with the book creation and publishing process. Creating a book will elevate you above your competitors who are only able to give out business cards or letterheads at networking events because you can position yourself with your book's title and distribute copies to suitable prospects.
Should you create an audiobook?
This post is really for those of you who created your own book and probably a Kindle version too. Your book and Kindle are now on probably on sale via Amazon. Should go to the next stage and create an audiobook?
Sales of audiobooks are growing as you can read here and they will open up an additional revenue stream from the same content. You will then have at least three revenue streams from the same book: paperback sales, Kindle sales and audiobook sales.
How do you get an audiobook created?
You will need someone to professionally narrate your book. You could do it yourself or you could find an actor or professional narrator to create your audiobook for you. The benefits of this are that the professional actor / voice-over artist will be familiar with the audiobook creation process and will deliver a professional audiobook fit for sale.
How do you get into contact with actors / audiobook producers?
Amazon has a platform specifically for the creation of audiobooks called ACX.com. ACX stands for Audiobook Creation Exchange. Explore the website. You can upload your audiobook project and then interested actors / audiobook producers will contact you with offers to create your audiobook. There are standard terms of agreement and a messaging functionality built into the site.
It is our recommendation that if you have a book that has been well received in paperback and/ or Kindle versions that you go the extra step and create an audiobook too. This is a process we are currently on at Marketing Fundamentals Ltd and we will update you on our progress.
We hope you have found this information useful.
Thanks for reading!
Best regards,
Marketing Fundamentals Team
Follow us on LinkedIn
Subscribe to our YouTube Channel
Follow us on Social Media