Paid Media or Better Content?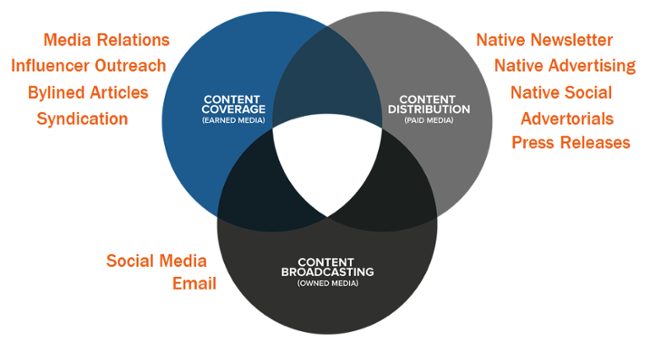 Image Credit: Hubspot
This post may contain affiliate links please read our disclosure for more info.
If content marketing is part of your job description or you are a business owner no doubt you will have heard of the practice of paying to give your content greater distribution and reach. Paid media distribution usually takes the  takes the form of sponsored content or advertising on a Social Media platform. The theory behind this is that you can give your content a lift and increase its impact by advertising it.  I think my view of this is rather unfashionable and perhaps puritanical. I have always thought, why not just create better content that increases your reach without paying for it?
Paid Media
Of course, paid distribution is a thing, Social Media channels are making millions of dollars in revenues from businesses paying to push their content a bit further. I used the word push deliberately because it seems to be the opposite of good organic reach which in my mind is a much better result to achieve.
I have read posts from quite a few Content Marketing agencies advocating that their clients invest in paid media distribution. This is not the approach that we recommend at Marketing Fundamentals Ltd.
What should you focus on rather than paid media?
Owned Media
If you even an occasional reader of this blog you will know that we are big fans of using owned media to promote your business. Owned media can be defined as content that you control completely including, your website, blog, email newsletter. It also includes your YouTube channel  (if you have one) and social media profiles and pages. Consider this, for every curled free-kick that Cristiano Ronaldo scores or three pointer that Stephen Curry scores there are many others that weren't as successful in practice. Regular content creation is like this too, every blog post is not a smash hit even though it might be correct from a strategic point of view and and well targeted according to all your audience data. The next step is not to promote this content via Paid Media but to continue creating new content consistently. Your great content will be appreciated and it is not always the posts that you think that will have the greatest impact and reach.
Earned Media
Quality content will earn more social shares, embeds and syndication. The top left circle in the diagram above represents earned media. For example, I have a video on YouTube that gets views every day including Christmas Day and a number of blog posts that do the same. Consistent traffic to these pieces of content is because they deliver value to their audience and are acknowledged to be of high quality. Google agrees and those particular pieces of content have strong Google rankings for their chosen keywords.
I have approached this topic from a B2B perspective because most of our clients are B2B businesses.  In many scenarios the ROI is simply not there for paid media whereas continuing to invest in content creation is proven to deliver results. My advice is to be patient and keep creating the best content possible for your audience. You have to put in the work, but it is worth it!
If you have liked this post you will also like, Content Hacks: Learning From Your Most Popular Post. 
B2B Content Marketing Agency London
Marketing Fundamentals Ltd is a B2B Content Marketing Agency in London that creates Content and manages Social Media for Professional Services firms.
If you would like us to create and  execute a successful Content Marketing Plan for your business, feel free to give us a call on +44 (0) 845 2264 247. You can also email us via mail@marketingfundamentals.com
On our YouTube channel you will find marketing advice, business advice & inspiration. Subscribe if you work in Marketing for Professional Services or are a business owner or solo-preneur trying to grow your business. New uploads on Wednesdays.
We hope you find this information useful. What do you think about Paid Media? We would love to read your thoughts in the comments section below.
Best wishes,
Mike Pitt
Founder & CEO
Marketing Fundamentals Ltd
Subscribe to our Youtube channel
Follow us on LinkedIn
Online courses:
How to TurboCharge Your Business with a Blog
Meet Edgar Social Media Management
TurboCharge Your Twitter Presence
Quora For Business
This is blog post number 354.
Follow us on Social Media