How to Improve Your Content Marketing Effectiveness – 3 Steps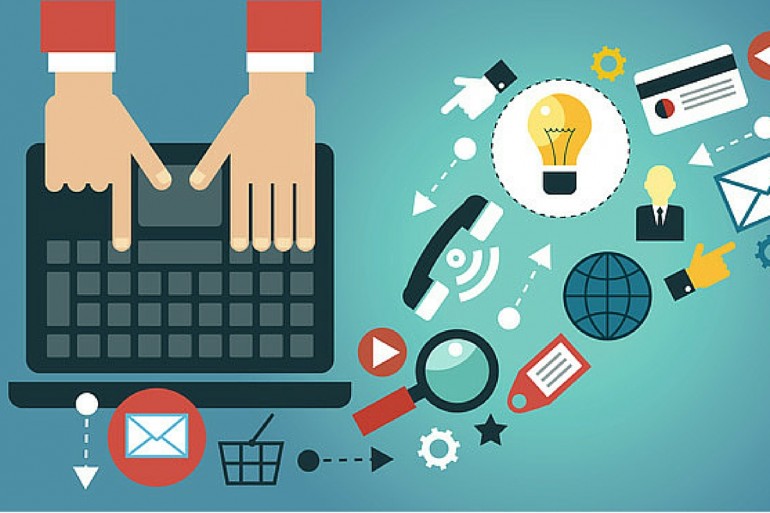 Image credit: mediaplanet.com
Hello everyone. In the online environment everyone wants instant results. If you are a regular reader of this blog you will know that Content Marketing will not deliver instant results. However, you will see a good return on the time that you have invested in it when you consistently produce content that is of value to your audience. This good return will come in the form of leads and sales. To read more on this subject please read How Long Does Content Marketing Take to Work?  . For the purposes of this blog post I have highlighted three ways to improve your content marketing effectiveness. These methods will  increase the reach and impact of the content marketing that you are creating for your company. I have assumed that you are regularly creating content and that you have evaluated your customer and prospect data and know who you are talking to.
Content Marketing Effectiveness
LinkedIn Commenting
Commenting on LinkedIn articles in your newsfeed is still a proven way of increasing the reach and impact of your own content marketing activities. Let me qualify this by saying that you need to make an insightful comment so you should have read the article and be comfortable with its subject matter. Simply writing 'Well done' , or 'Thanks for sharing' etc will not have desired effect. If you genuinely add to the discussion around the article without spamming you are likely to receive more profile views and more traffic to your Company page. This still works so your action point is to do more of this in the next 7 days.
Twitter Engagement
Time and time again I meet with companies that have delegated their use of Twitter to the closest millennial they could find. The person in question is often fairly proficient at using one of the many tweet scheduling tools available and can therefore tweet regularly for the company. Tweeting regularly and increasing engagement to the point where new business leads are generated are not the same thing. A person's age does not determine whether they are adept at relationship building. Your action point is to spend time creating hidden prospect lists on Twitter (you could separate by sector)  and then consciously engaging with them to build rapport and relationships. Warning – this is time consuming but it is effective. For more on how to use Twitter click here.
YouTube
There is no getting away from the fact that building an audience on YouTube is not easy. Most B2B businesses that we have met with shy away from YouTube. This is usually because they do not have the technical skills or video SEO capabilities to make YouTube a viable channel for them. This is precisely why creating original content for your YouTube channel that can be distributed across Social Media is still a winning strategy. Your action point for the next 7 days is to plan video content for your company's YouTube channel and then to record at least a couple of videos. Talking heads based videos may be the easiest place to start. Production values are important but your audience will evaluate the content of your video. Get that right and they will come back for more. If you need help with the technical side of video production let us know . We will be happy to work with you.
B2B Content Marketing Agency London
Marketing Fundamentals Ltd is a B2B Content Marketing Agency in London that creates Content and manages Social Media for Professional Services firms.
If you would like us to create and  execute a successful  Content Marketing Plan for your business, feel free to give us a call on +44 (0) 845 2264 247. You can also email us via mail@marketingfundamentals.com
On our YouTube channel you will find marketing advice, business advice & inspiration. Subscribe if you work in Marketing for Professional Services or are a business owner or solo-preneur trying to grow your business. New uploads on Wednesdays.
We hope you find this information useful.
Best wishes,
Mike Pitt
Founder & CEO
Marketing Fundamentals Ltd
Subscribe to our Youtube channel
Follow us on LinkedIn
Online courses:
How to TurboCharge Your Business with a Blog
Meet Edgar Social Media Management
TurboCharge Your Twitter Presence
Quora For Business
This is blog post number 353.
Follow us on Social Media