3 Free Social Listening Tools you can use now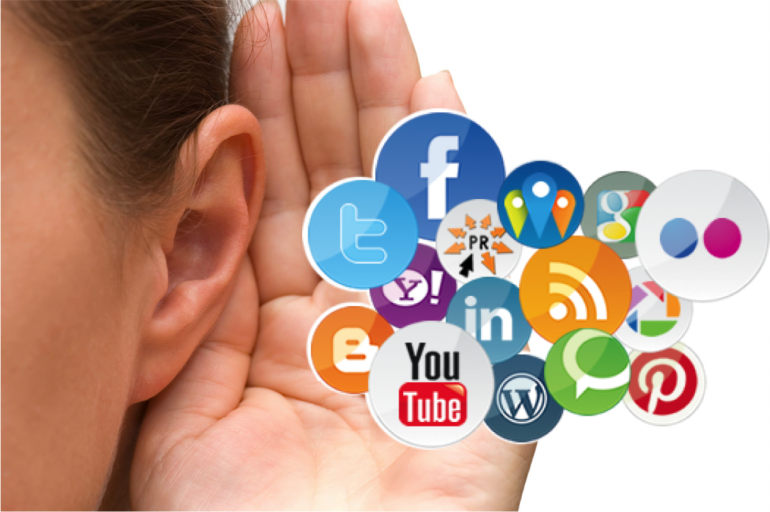 This post may contain affiliate links please read our disclosure for more info.
Image credit: agencychief.com
Social listening is the practice of keeping track of how many times your company or brands are mentioned on Social Media platforms . This is not just an exercise in vanity, by monitoring what your customers are saying about your products, your competitors' products and trends in the marketplace you can gain deeper insights into your customers. You will also be able to spot new business opportunities.  There are many Social listening tools on the market, around 250 in total. In fact if I wanted  to keep anyone busy for a while I would ask them to review Social Listening tools. For the purpose of this blog post I have focused on what is available for free and honed in what would be useful for small to medium sized businesses. If you are an enterprise level company you will find this link helpful.
Social Listening Tools
Google Alerts
A Google Alert is a daily notification sent to you via email every time your designated keyword is used. Long tail keywords will work best i.e. 'content marketing for professional services' rather than 'marketing'. You could create alerts for your company and your brands. It is very straightforward to set up alerts. You can do so via this link. I have been using Google Alerts since 2011.
Social Mention
Social Mention is also very easy to use. Once you open the Social Mention site enter in the keywords that you want to search for and Social Mention will return the results plus a scoring against strength, sentiment, passion and reach. You can then register for email alerts. Please note on the day of writing the alerts function was not writing. Access Social Mention here. I first used Social Mention in 2012.
2019 Update – One of the original tools has been removed because it is no longer a Social Listening tool.  
Addictomatic
Addictomatic searches across a number of platforms to find results for your targeted keyword. Addictomatic is a simple way of tracking keywords or brand and company reputation. You can access the Addictomatic website here.  I have only used this tool a few times.
Take some time now to experiment with these tools now and set up alerts. There are also a host of paid tools for you to explore when you need more sophistication. Click here to read a review of paid Social listening tools.
B2B Content Marketing Agency London
Marketing Fundamentals Ltd is a B2B Content Marketing Agency in London that creates Content and manages Social Media for Professional Services firms.
If you would like us to create and  execute a successful Content Marketing Plan for your business, feel free to give us a call on +44 (0) 845 2264 247. You can also email us via mail@marketingfundamentals.com
On our YouTube channel you will find marketing advice, business advice & inspiration. Subscribe if you work in Marketing for Professional Services or are a business owner or solo-preneur trying to grow your business. New uploads on Wednesdays.
We hope you find this information useful. What do you think of Social Listening tools?  We would love to read your thoughts in the comments section below.
Best wishes,
Mike Pitt
Founder & CEO
Marketing Fundamentals Ltd
Subscribe to our Youtube channel
Follow us on LinkedIn
Online courses:
How to TurboCharge Your Business with a Blog
Meet Edgar Social Media Management
TurboCharge Your Twitter Presence
Quora For Business
This is blog post number 355.
Follow us on Social Media