Professional Services: How Do You Fill Your Sales Funnel?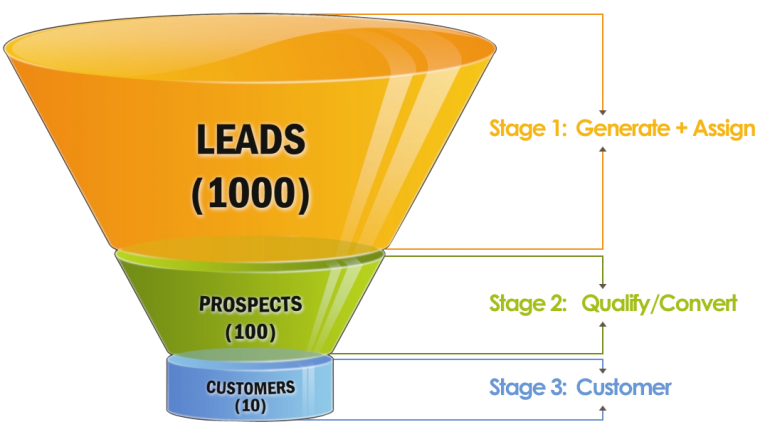 This post may contain affiliate links please read our disclosure for more info.
Hello everyone. How do you fill your sales funnel? This is a question that perplexes many marketing and sales professionals around the world and not only those providing professional services to businesses. There is no one-size-fits-all solution of course but first let me back track. A sales funnel is a visual representation of the process of generating leads for your business and then converting as many as possible into paying customers.
During the process, leads are 'qualified' – the lead or prospect must be in the market for your services and be able to buy them. If you are a marketing professional or business owner who's remit includes New Business or Sales, today's blog is for you. I believe that everyone in your company is in New Business or Sales but that's another blog post. Slightly different format this time. I  had a recent conversation with a prospect who will remain nameless but our conversation threw a spotlight on a problem many professional services firms have. This is an edited version of the conversation.
Fill Your Sales Funnel
Prospect: In my new role I will be responsible for generating new business and I have been given the company's turnover and revenue targets.
Me: Great. I am sure that you will bring a lot to the role given your experience.
Prospect: Thanks, yes. My 15 years experience means I have a lot of contacts in my black book and I will use my network to set meetings and start building relationships.
Me: Excellent!
Prospect: But my new bosses want companies to find us and contact us rather than us calling them.
Me: Then you need Content Marketing! By delivering value to your prospects in the form of blog posts, video posts, white papers, reports e-books and info-graphics you will build relationships with your leads and prospects.  When they are in the market for your services and are in 'buying mode' they will contact you because they have seen the tremendous value in your free content.
Your new bosses are looking for Inbound Marketing which draws leads and prospects into your business rather than 'old school' outbound marketing tactics. Content Marketing is essential for success with Inbound Marketing.
Prospect: Great! That's what your company does, isn't it?
Me: Yes!
There has been a change in the way that people wish to do business and this represents a huge opportunity for those companies and individuals who embrace Content Marketing for their professional services businesses. We are working with clients who have become trailblazers in their sector; by committing to Content Marketing wholeheartedly and they are seeing rewards in terms of the new leads and sales being generated.
If you have enjoyed this post you will also enjoy, Entrepreneurs – How do you generate new business? 5 strategies that work.
Also,  Are you using Hope Marketing? 4 Questions to Consider.
B2B Content Marketing Agency London
Marketing Fundamentals Ltd is a B2B Content Marketing Agency in London that creates Content and manages Social Media for Professional Services firms. We hope you find this information useful.
If you would like our help creating and executing a Content Marketing Plan for your business or organisation give us a call on +44 (0) 845 2264 247. You can also email us via mail@marketingfundamentals.com
On our YouTube channel you will find marketing advice, business advice & inspiration. Subscribe if you work in Marketing for Professional Services or are a business owner or solo-preneur trying to grow your business. New uploads on Wednesdays.
Best regards,
Mike Pitt
Founder, Marketing Fundamentals Ltd
Follow Mike on Pinterest
Subscribe to our Youtube channel
Follow us on LinkedIn
Online courses:
How to TurboCharge Your Business with a Blog
Meet Edgar Social Media Management
TurboCharge Your Twitter Presence
Quora For Business
Follow Mike on Twitter
Follow us on Social Media