Are you using Hope Marketing? 4 Questions to Consider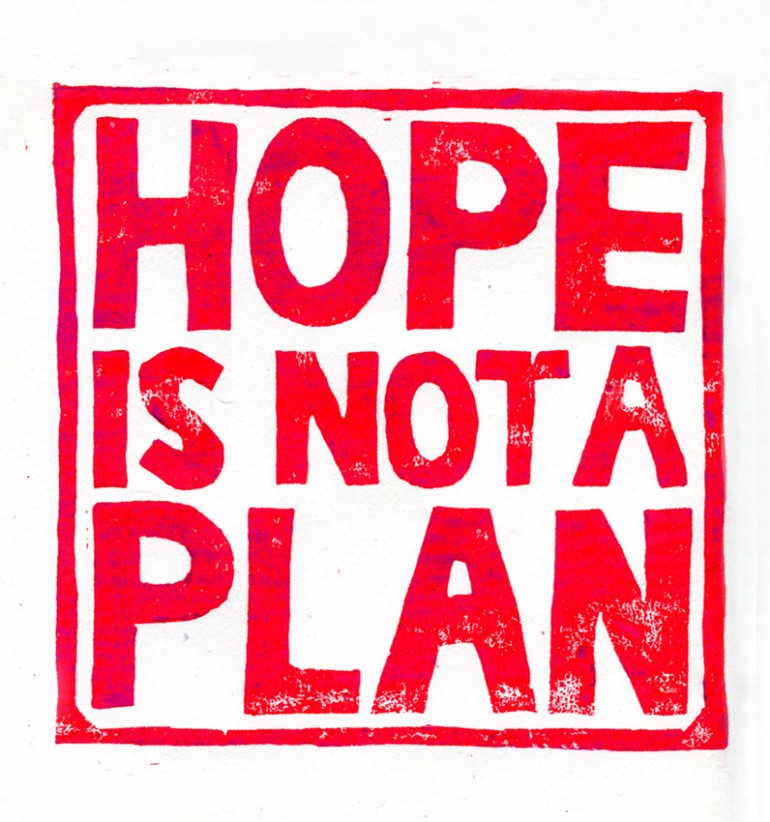 Image credit: http://cindymangomini.com
This post may contain affiliate links please read our disclosure for more info.
Hello everyone. I cannot take credit for the term Hope Marketing, I first heard the term used when working through Jeff Walker's Product Launch Formula training a couple of years ago, I think it is his term. If you don't know who Jeff Walker is or what the Product Launch Formula is click here.
Are you Using Hope Marketing? Hoping for the Best? 
There are many established Professional Services businesses still hoping for the best and using Hope Marketing – hoping that this activity works or hoping that activity works.  We can help you create and execute a more robust Content Marketing Plan based on solid fundamentals.  Here are four questions for you to consider:
1. Do you have a clearly defined sales funnel?
2. What is your lead conversion process?
3. Do you know your most profitable online communications channel?
4. What are you doing to delight existing clients and harvest new opportunities?
Content Marketing for Professional Services
Creating Content Marketing for Professional Services will certainly help; in addition to that we can help you establish business systems that will improve customer acquisition and retention levels. There will be no need for Hope Marketing.
If you have enjoyed this post you will also like the following posts:
Entrepreneurs – How do you generate new business? 5 strategies that work.
Professional Services: How Do You Fill Your Sales Funnel?
How Proactive Are You With Existing Clients? 
Your Clients Will Bring You More Clients When you Do This One Thing…
5 Tips for Starting a New Business With no Money (Free Checklist)
Have you ever relied on Hope Marketing? Let me know in the comments section below. If this is the first time you have heard of it, let me know that in the comments section.
B2B Content Marketing Agency London
Marketing Fundamentals Ltd is a B2B Content Marketing Agency in London that creates Content and manages Social Media for Professional Services firms. We hope you find this information useful.
If you would like our help creating and executing a Content Marketing Plan for your business or organisation give us a call on +44 (0) 845 2264 247. You can also email us via mail@marketingfundamentals.com
On our YouTube channel you will find marketing advice, business advice & inspiration. Subscribe if you work in Marketing for Professional Services or are a business owner or solo-preneur trying to grow your business. New uploads on Tuesdays and Fridays.
Best regards,
Mike Pitt
Founder, Marketing Fundamentals Ltd
Subscribe to our Youtube channel
Follow us on LinkedIn
Follow Mike on Pinterest
Web Hosting Special Offer
Follow us on Social Media