Is Influencer Marketing Relevant for B2B Audiences?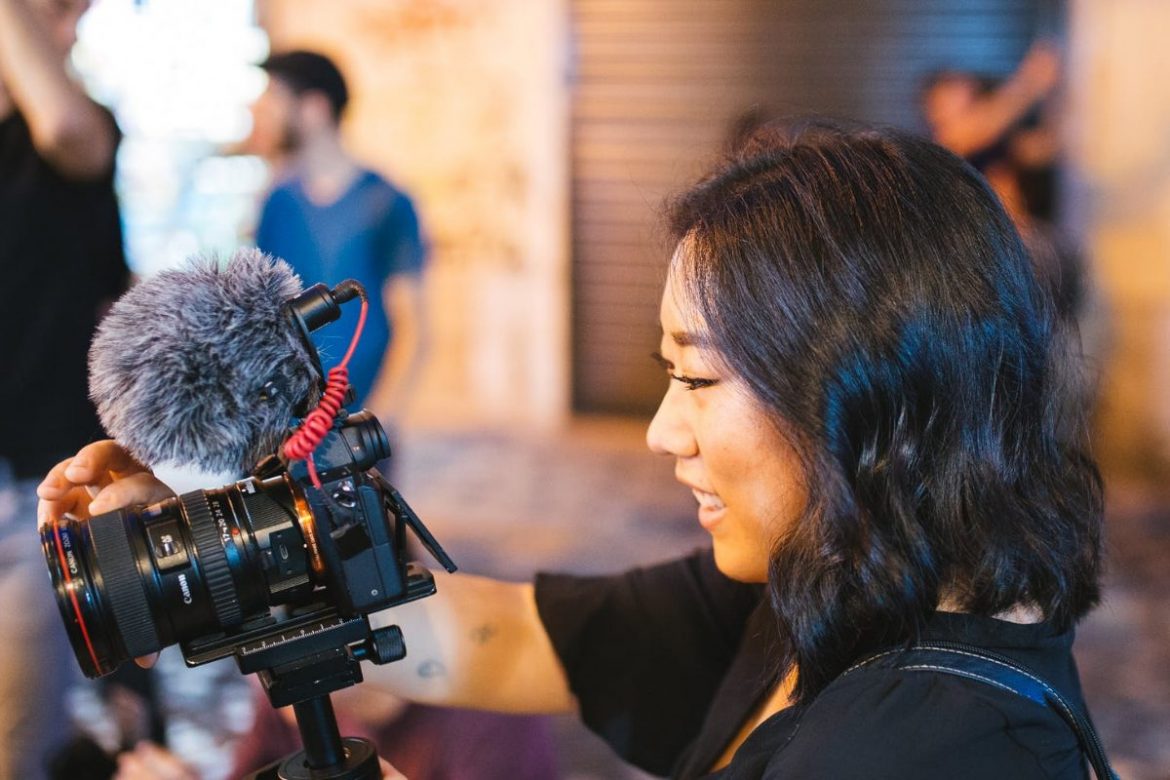 Image credit – pexels.com
The conventional wisdom in marketing circles is that Influencer Marketing is a new spin on celebrity endorsements and celebrity endorsements are nothing new in the business world. One of the earliest ever celebrity endorsements was created by the pottery company, Wedgwood in the United Kingdom. The founder, Josiah Wedgwood used royal endorsements as a marketing device to show value in the company and promote its products in the 1760s.
One of the inherent problems with standard celebrity endorsements is that often the celebrity's star status can mean that the focus becomes the celebrity rather than the product they are being paid to promote.  A good example of this is Michael Jordan's endorsement deal with Rayovac batteries.
Influencer Marketing
When brands form strategic partnerships with individuals who have lots of online followers to promote their products or services, this is called Influencer Marketing.
These influencers with large online followings represents an improvement on standard sponsorships or celebrity endorsements because the introduction of Social Media means that they can now connect directly with their followers.
The emergence of influencers with audiences of their own on YouTube, Instagram, TikTok, LinkedIn, Twitter and Facebook has elevated them to similar potential earnings levels as 'old school' celebrities. Consider this, Kylie Jenner now earns $1.2 million per post on Instagram.
I know what you are thinking, this is all very interesting in a general sense but Influencer Marketing is for business to consumer audiences, isn't it? Kylie Jenner isn't going to help me sell a SaaS product to middle -aged business executives,  is she?
Micro Influencers
You are right. Kylie Jenner would not the most strategically sound choice in that scenario. First of all, you must identify your target audience and your objectives and then partner with a micro influencer who is relevant for your target audience. A micro influencer has a smaller online audience than an influencer but they are usually experts in their field and have a tight-knit community of followers who trust and respect them.
Micro influencers are accessible and their followers take their recommendations seriously and will act upon them. Consider individuals with 10 -20, 000 followers online rather than millions and assess their engagement levels on their websites and social channels. Micro influencers are perfect for B2B focused businesses and can dramatically increase your company and brand's exposure, bringing new leads to your business.
Take Action
Have you considered using Micro-influencers for your B2B business? Is this a step that you will now consider after reading this post ? Let me know in the comments section below. Also, let me know if you would like my help.
If you've liked this post you will also like the following posts:
LinkedIn: Advice for B2B Businesses Playlist
How to Increase LinkedIn Company Page Followers
Why I Stopped Using LinkedIn Sales Navigator
LinkedIn: Company Page Followers No Longer Viewable
How I Follow Up With LinkedIn Searchers
LinkedIn: How to Approach Leads the Right Way
How to use Telegram for New Business – Part 1
LinkedIn: Inside an Engagement Pod – Part 1.
LinkedIn Storytelling: How to Tell Stories on LinkedIn
My Most Viewed Post on LinkedIn
LinkedIn: Advice For B2B Businesses – Playlist
B2B Content Marketing Agency London
Marketing Fundamentals Ltd is a B2B Content Marketing Agency in London that creates Content and manages Social Media for Professional Services firms. We hope you find this information useful.
If you would like our help creating and executing a Content Marketing Plan for your business or organisation give us a call on +44 (0) 845 2264 247. You can also email us via mail@marketingfundamentals.com
On our YouTube channel you will find marketing advice, business advice & inspiration. Subscribe if you work in Marketing for Professional Services or are a business owner or solo-preneur trying to grow your business. New uploads on Tuesdays and Fridays.
Best regards,
Mike Pitt
Founder, Marketing Fundamentals Ltd
Subscribe to our Youtube channel
Follow us on LinkedIn
This is blog post number 574
References:
https://www.campaignindia.in/article/blog-raising-a-toast-to-250-years-of-celebrity-advertising/447282#:~:text=The%20first%20product%20that%20used,hi%2Dquality%20pottery%20and%20chinaware.
https://adage.com/article/news/mj-fails-give-rayovac-a-charge/15493
https://www.bbc.co.uk/newsround/49124484#:~:text=post%20on%20Instagram-,Kylie%20Jenner%20is%20paid%20around%20%241.2%20million%20(%C2%A3960%2C000)%20for,to%20scheduling%20tool%20Hopper%20HQ.
Follow us on Social Media