LinkedIn Company Page Followers now Viewable Again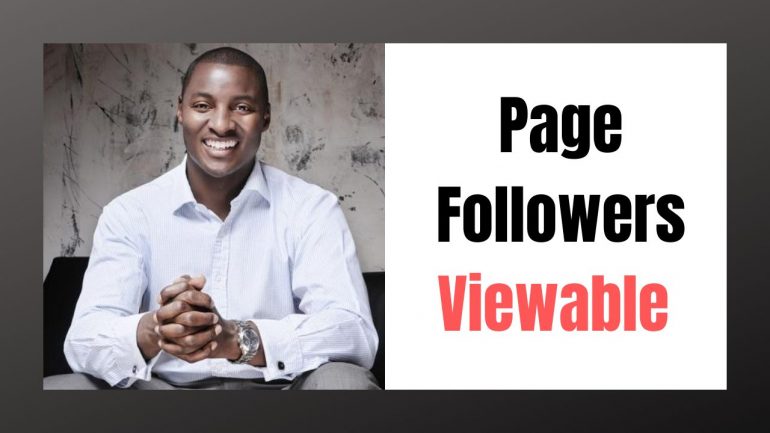 This video is called, LinkedIn Company Page Followers now Viewable Again By Mike Pitt. If you want to subscribe to our YouTube channel, you can subscribe to the channel here. Mike Pitt is the Founder of Marketing Fundamentals Ltd, a B2B Content Marketing Agency in London.
This post may contain affiliate links, please read our disclosure for more info.
In this video, Mike Pitt discusses, LinkedIn Company Page Followers now Viewable Again.
This video will be of interest to business owners, B2B marketing managers, Content Marketing professionals, Social Media Managers and others who use LinkedIn to promote their businesses.
LinkedIn Company Page Followers
To put this video in context, I need to go back to a video I made on August 30th 2017, the video I am referring to is here. Upto this point,  all Company Page Followers on your LinkedIn Company Page were viewable meaning you could see exactly who was following your Company Page and could click through to their personal profiles if you wanted.
For some reason known only to LinkedIn, on this day (August 30th 2017) they decided to remove access to this data. This meant that you could not longer see who was following your Company Page. From a new business perspective, it was great being able to view Company Page Followers, new followers are potentially new customers, they could also be competitors. By regularly reviewing your list of Company Page Followers you could keep tabs on both.
Fast forward to this video that I uploaded on 2nd July 2020, LinkedIn has now restored access to Company Page Followers as I demonstrate in the video. This data is now freely accessible to Company Page admins again. For those of us running businesses, this is a welcome step in the right direction.
Take Action
Have you ever tried to access LinkedIn Company Page Followers data? Now that you are aware of it are you going to regularly monitor who is following your LinkedIn Company Page? Let me know in the comments section below. Also, let me know if you would like my help.
If you've liked this post you will also like the following posts:
LinkedIn: Advice for B2B Businesses Playlist
How to Increase LinkedIn Company Page Followers
Why I Stopped Using LinkedIn Sales Navigator
LinkedIn: Company Page Followers No Longer Viewable
How I Follow Up With LinkedIn Searchers
LinkedIn: How to Approach Leads the Right Way
How to use Telegram for New Business – Part 1
LinkedIn: Inside an Engagement Pod – Part 1.
LinkedIn Storytelling: How to Tell Stories on LinkedIn
My Most Viewed Post on LinkedIn
LinkedIn: Advice For B2B Businesses – Playlist
B2B Content Marketing Agency London
Marketing Fundamentals Ltd is a B2B Content Marketing Agency in London that creates Content and manages Social Media for Professional Services firms. We hope you find this information useful.
If you would like our help creating and executing a Content Marketing Plan for your business or organisation give us a call on +44 (0) 845 2264 247. You can also email us via mail@marketingfundamentals.com
On our YouTube channel you will find marketing advice, business advice & inspiration. Subscribe if you work in Marketing for Professional Services or are a business owner or solo-preneur trying to grow your business. New uploads on Tuesdays and Fridays.
Best regards,
Mike Pitt
Founder, Marketing Fundamentals Ltd
Subscribe to our Youtube channel
Follow us on LinkedIn
This is video number 381 and blog post number 569
Follow us on Social Media