How to Improve Your Website's Conversion Rate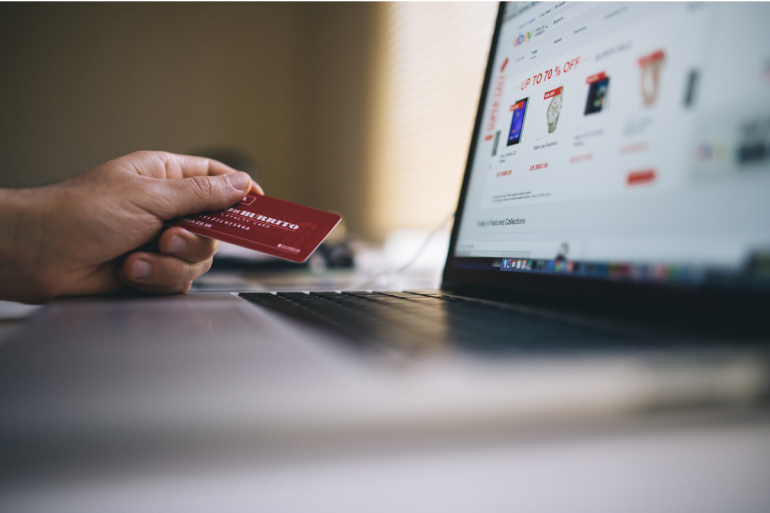 This post may contain affiliate links please read our disclosure for more info.
As business owners, it is often tempting to do whatever we can to increase web traffic to our websites. Traffic is important, you have probably been approached by many experts who have offered to increase the traffic to your website. The truth is, web traffic is important but your website's conversion rate is more important.
Let me explain what I mean by conversions, a web visitor who takes one of your desired actions steps i.e. signing up to your mailing list, booking a one on one coaching session or purchasing one of your information products can be regarded as a conversion.
Conversion Rate
All other web visitors who visit your site without 'converting' are potential customers who have chosen not to take action for one reason or another. Across B2B service industries a conversion rate of 2.5% is considered good, therefore if you have 1000 visitors to your website in a month, 25 will 'convert' or 125 if you have 5000 visitors per month.
Imagine if you could increase your conversion rate dramatically, what if with only 1000 visitors you could increase your conversion rate to 10%? That would make a massive difference to the top line revenue for your company and also to profitability.
It is my belief that too many companies are chasing more traffic when they should be focusing on improving their conversion rate. Below I have listed 4 ways that you will increase your website's conversion rate. I have assumed that your website is already optimised and that you have a clear proposition for your intended target audience.
Improve Your Website's Conversion Rate
Use Video Effectively
I recommend that you use video to bring your company to life, video has the potential to humanise your company and make you more relatable. Often in B2B industries, one company's ethos and positioning can sound very much life that of its competitor. Don't be bland! Use video to show your leadership team and staff in positive settings demonstrating the value that you bring to customers.
It is for this reason that I prefer this style of corporate video to the ubiquitous animated explainer video. There may be a place for an animated explainer video in your marketing strategy but do not rely on it to convert web visitors. Animated explainer videos also have the disadvantage that they do not show who works at the company.
Change Your Lead Magnet
A lead magnet is the incentive you offer web visitors to sign up to your mailing list, it may be a PDF checklist, a guide or some swipe files. Ebooks used to very common until they fell out of fashion. Your lead magnet may no longer be appealing to your target audience. Test new lead magnets for desirability and ensure that your Pop Ups or sign up forms on your website are working correctly.
Create Dedicated Landing Pages
Sometimes there are too many distractions for a web visitor when they visit your site, they see the interesting blog posts or embedded videos and forget to sign up for your mailing list or request a one on one consultation. Dedicated landing pages remove these distractions and have proven to be very effective at increasing conversions. Two companies, LeadPages and Unbounce, base their entire business around the creation of effective landing pages; there are also cheaper alternatives available.
Prominent Testimonials and Case Studies
Most service businesses will have testimonials and case studies but will probably not be using them effectively enough. Let me explain, web visitors do not want to search around for your testimonials page or case studies page. Place your best testimonials and case studies in prominent positions on the pages where you are asking visitors to purchase your products or services. Using your testimonials in this way will build trust and increase conversions.
These are just 4 ways in which you can improve your website's conversion rate, there are other methods and if you'd like to discuss how your website's conversion rate could be improved please email me via mike@marketingfundamentals.com  to start the conversation.
Are you happy with your website's conversion rate? Let me know in the comments section below.
If you've liked this post you will also like the following posts:
How to Increase LinkedIn Company Page Followers
Why I Stopped Using LinkedIn Sales Navigator
How I Follow Up With LinkedIn Searchers
LinkedIn: How to Approach Leads the Right Way
LinkedIn Storytelling: How to Tell Stories on LinkedIn
My Most Viewed Post on LinkedIn
LinkedIn: Company Page Followers No Longer Viewable
Professional Services: How Do You Build Trust in Your Company ? 5 ways
LinkedIn: Advice For B2B Businesses – Playlist
B2B Content Marketing Agency London
Marketing Fundamentals Ltd is a B2B Content Marketing Agency in London that creates Content and manages Social Media for Professional Services firms. We hope you find this information useful.
If you would like our help creating and executing a Content Marketing Plan for your business or organisation give us a call on +44 (0) 845 2264 247. You can also email us via mail@marketingfundamentals.com
On our YouTube channel you will find marketing advice, business advice & inspiration. Subscribe if you work in Marketing for Professional Services or are a business owner or solo-preneur trying to grow your business. New uploads on Tuesdays and Fridays.
Best regards,
Mike Pitt
Founder, Marketing Fundamentals Ltd
Subscribe to our Youtube channel
Follow us on LinkedIn
This is blog post number 532.
Image credit: canva.com
Follow us on Social Media