Professional Services: How Do You Build Trust in Your Company ? 5 ways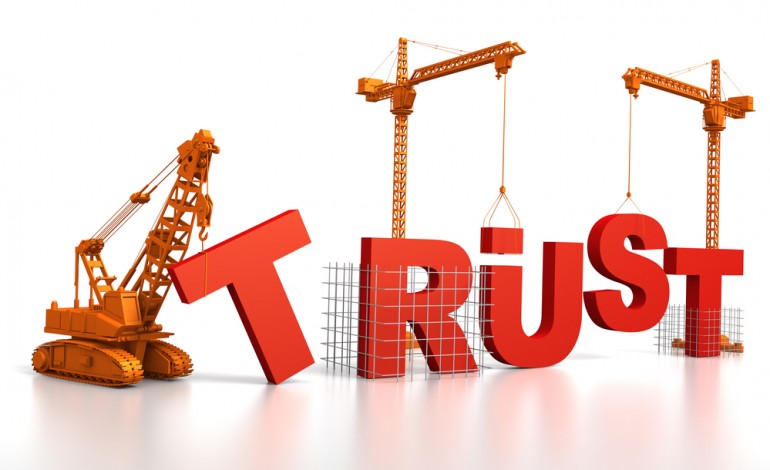 This post may contain affiliate links please read our disclosure for more info.
Photo credit: http://yvannkaramoko.com
Professional Services companies need to build trust in the minds of their leads and prospects. In business sectors where deals and contracts can be literally worth millions of pounds or dollars it is vital that your prospective and existing customers trust your company. I am reminded of the words attributed to Mark Twain, "People do business with those they know like and trust." This is absolutely true in my experience. Without trust there will be no foundation for a relationship and relationships are key to achieving success in business. So, how do you build up trust in your Professional Services Firm? Below are five ways.
Build Trust in Your Company
1. Website – About Us
A lot of companies make the mistake of having fairly vague 'About Us' pages which either don't list anyone's names and photos or are filled with stock photos of people who appear regularly in Google search results but do not work for you. It's okay to not be a huge multinational company with offices around the world but be authentic and make it clear who is in the company. People do business with people rather than companies.
2. Exceptional Service Standards
If you are delivering Professional Services to a B2B audience more than likely you will have a number of competitors. To differentiate yourself you must provide exemplary service. In some of the world's top hotels there is a concept of '7 star service'. Burj Al Arab, Jumeirah in the UAE is one such hotel. This is a good frame of reference because it demonstrates that you must deliver a clearly higher level of service than your competitors.
3. Social Proof
Social Proof also known as informational social influence, is a psychological phenomenon where people assume the actions of others in an attempt to reflect correct behaviour for a given situation. In business terms, If visitors to your site can see evidence of people who have used your products and services talking favourably about them and this is reinforced by mentions on Social Media platforms they will be more likely to trust you and then to buy from you. Collect video and written testimonials from past and current customers and integrate them into your marketing materials and onto your website.
4. Longevity
By remaining operational and profitable over a long period of time you will build trust in the minds of your target audience. Simply 'staying in the game' presents you in a positive light because many companies and organisations do not survive and never achieve longevity.
5. Accessibility
Being open and accessible is also another way of building trust with your leads and prospects. Have clear contact details on your website, host webinars, live networking events, workshops and Google hangouts. Give your audience lots of opportunities for them to get a better understanding of your company and to connect with you. Be diligent in responding to queries, comments on Social Media or via email. Each customer contact is a chance to build your reputation and trust in your company.
If you have liked this post you will also like the following related posts:
Have you set up Your Services Business For Success?
B2B Conte

nt Marketing Agency London

Do you need help increasing trust in your company? We work with clients who operate in niches where projects are worth tens of millions of pounds. It is natural for their customers to be cautious but we are able to help them by executing Content Marketing Plans that position them as niche leaders and worthy of trust.

Marketing Fundamentals Ltd is a B2B Content Marketing Agency in London that creates Content and manages Social Media for Professional Services firms. We hope you find this information useful.

If you would like our help creating and executing a Content Marketing Plan for your business or organisation give us a call on +44 (0) 845 2264 247. You can also email us via mail@marketingfundamentals.com

On our YouTube channel you will find marketing advice, business advice & inspiration. Subscribe if you work in Marketing for Professional Services or are a business owner or solo-preneur trying to grow your business. New uploads on Wednesdays.

Best regards,

Mike Pitt

Founder, Marketing Fundamentals Ltd

Subscribe to our Youtube channel

Follow us on LinkedIn

Online courses:

How to TurboCharge Your Business with a Blog
Meet Edgar Social Media Management
TurboCharge Your Twitter Presence
Quora For Business