Our Top 5 Most Popular Posts of 2016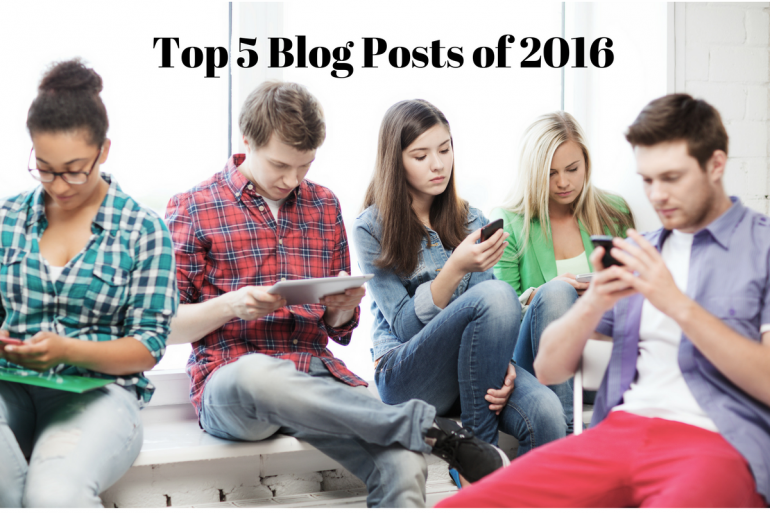 Image Credit:  813magazine.com 
The year of 2016 has flown by. During the year we created a lot of content for our clients' blogs and also for our own blog. This is our blog post number 384  and is entitled, Our Top 5 Most Popular Posts of 2016. As is customary at this time of year I take a look back at our top 5 most popular posts over the last 12 months. We have followed the same methodology as in previous years, we review our Google Analytics report to reveal our top five most popular posts of 2016. For this top five list we have taken out of consideration any blog posts that were written before 2016. As an aside, it is great to see that our content is truly evergreen because web visitors are still reading blog posts written from 2010 all the way through to 2016.  Below is the list of our top five most popular posts of 2016.
Most Popular Posts of 2016
Recently I have noticed a trend that has caused me to ask, Is Vine Dead? Keep watching and I will give you my thoughts after the break. Top Viners King Bach with 15.7 million followers and Lele Pons with 11.1 million followers have started to promote their YouTube channels more…read more
2. UK New Business: Are you Using Bark.com ?
One of the most direct and effective approaches that I have received recently was from the Bark Team. My first thought was, what is the Bark Team? It was probably yours too.  Bark.com is a website that matches people looking for professional services and those who can provide those services…read more
3. Is it too Late to Start a Business Blog?
This is a question I get asked quite a lot and the good news is that no, it is not too late. If you are going to write in a very competitive niche it may take you some time to build an audience or any…read more
4. How do you Protect Your Copyrighted Content Online?
The scale of copyright infringements and piracy of online materials is pretty staggering. In 2010 online piracy was estimated to amount to $59* billion of lost revenue. This has a big impact in…read more 
5. Which Channels Should a B2B Company Use to Reach Potential Customers?
This blog post is an answer I gave on Quora to the question, Which channels should a B2B company use to reach potential customers and effectively promote its product? I decided to share it here because I believe it will help those of you who work in B2B marketing…read more 
B2B Content Marketing Agency London
Marketing Fundamentals Ltd is a B2B Content Marketing Agency in London that creates Content and manages Social Media for Professional Services firms.  Thank  you for reading our blog posts from 2010-2016 and for watching our YouTube videos from 2011-2016. We really appreciate it! See you back here in 2017.
If you would like our help creating and executing a Content Marketing Plan for your business or organisation give us a call on +44 (0) 845 2264 247. You can also email us via mail@marketingfundamentals.com
On our YouTube channel you will find marketing advice, business advice & inspiration. Subscribe if you work in Marketing for Professional Services or are a business owner or solo-preneur trying to grow your business. New uploads on Wednesdays.
Best wishes,
Mike Pitt
Founder of Marketing Fundamentals Ltd
Subscribe to our Youtube channel
Follow us on LinkedIn
Online courses:
How to TurboCharge Your Business with a Blog
Meet Edgar Social Media Management
TurboCharge Your Twitter Presence
Quora For Business
This is blog post post number 384.
Follow us on Social Media