5 Mission Critical SEO Tasks That Professionals Should Do
Posted on

February 2, 2019

in B2B, Blogging, Business Growth, Business strategy, Content marketing, digital marketing, Evaluation, Featured Articles, Local Content Marketing London, Marketing Discussions, Marketing Fundamentals Ltd, New Business, Professional Services, Results, Return on Investment, SEO, SME & SMB Owners, Social Media Marketing, Start Ups, Success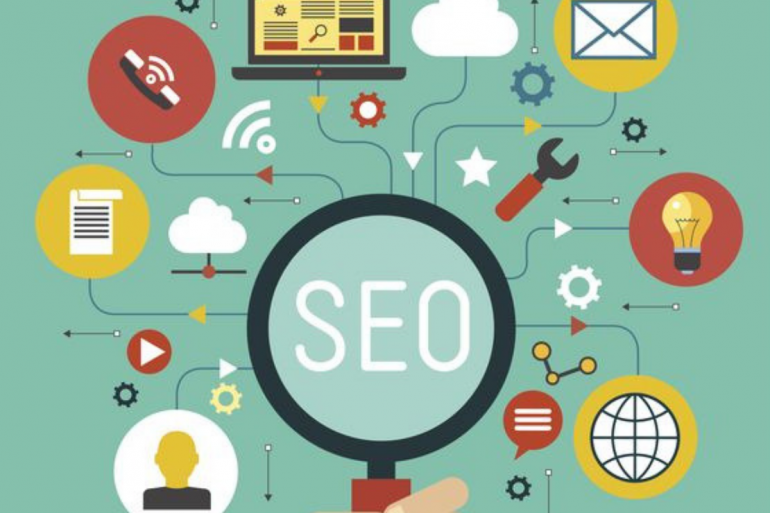 Image credit: https://www.mediaforce.ca/
Search Engine Optimization (SEO) is important for all businesses that promote themselves online; SEO is very important for startups and new businesses. Effective SEO techniques can put your website in front of thousands of potential customers. However, making your website show up in the search results can be challenging for new business owners. If you would like to grow your business with organic search traffic, you should hire a professional SEO company. The company that you select should execute the important SEO tasks listed below. .
Tasks For a SEO Professional
Setup Google Analytics And Tracking
First of all, your SEO company should setup your Google Analytics account to track events and goals. This tracking gives you and professionals meaningful data from your web traffic analytics. When the company sets up the right traffic analytic reporting, you will have a baseline to understand how much traffic you are currently receiving and what the increases are in the future. This is an important first step for effective SEO activity. It creates measurable goals, transparency and accountability for the SEO professional's responsibility to your startup.
Research The Competition's Rankings
After setting up your traffic analytics, the second important task is to benchmarks the competition.  An SEO professional can research how much traffic your competition is receiving from search engine results. They can provide analysis of what keywords the competition ranks for, how much content others have and the number of social followers your rivals are attracting. These numbers can serve as performance markers for your own SEO activities. It can also give you an idea of how much money your competition is spending on SEO and content creation. This way, you can evaluate different strategies to overtake the competition.
Fix On-Page Website Errors
The third important task is to eliminate many on page errors on the website. These on-page errors can cause your website to fall lower in the search results. Problems like duplicate content, crawl errors or incorrect robots.txt files should be fixed by your SEO professional. An SEO professional will be able to minimize the number of 404 errors and 500 errors that create a poor user experience for potential customers.
Given that most startups use WordPress (including 30% of all websites worldwide), you might want to look this tutorial by Dreamhost, on setting up a WordPress site. When you have done so you will understand how an SEO might be use plugins, content and landing pages to boost SEO results with WordPress.
Producing Outstanding Content
The fourth task is content creation, content creation is a specialism. You will not be able to rank for a search term if you don't have any content for it. A qualified SEO company understands the importance of creating well written content. In an ideal world, your selected SEO company will partner with a specialist Content Marketing Agency to produce content that leads to more organic traffic and web visits in the long run. Creating excellent content should be a top SEO priority for you and your provider.
Connect With Influencers
The fifth task is connecting with influencers; Professional SEO companies have existing relationships with influencers who can help expose your startup to thousands of relevant followers. By connecting with these influencers, the SEO service can promote your content. If the outreach is successful, the influencer would share your content on their website and with their network. This is great for your SEO rankings as well as referral traffic to your site. Better rankings and more traffic will result in more leads for your business. A well-connected SEO professional should help your startup brand connect with many relevant sites in your industry.
All of these SEO tasks are necessary for attracting organic traffic to your startup. If you are going to scale your digital strategy, you need to partner with SEO professionals who will handle all of these activities.
With the preliminary tasks done, have your SEO company focus on maintaining your current site so that it is error free and improving your search engine rankings.
If you've liked this post you will also like the following posts:
SEO vs Content: Which is More Important?
How to Increase LinkedIn Company Page Followers
How I Follow Up With LinkedIn Searchers
LinkedIn: How to Approach Leads the Right Way
LinkedIn Storytelling: How to Tell Stories on LinkedIn
My Most Viewed Post on LinkedIn
LinkedIn: Company Page Followers No Longer Viewable
Professional Services: How Do You Fill Your Sales Funnel?
Professional Services: How Do You Build Trust in Your Company ? 5 ways
LinkedIn: Advice For B2B Businesses – Playlist
B2B Content Marketing Agency London
Marketing Fundamentals Ltd is a B2B Content Marketing Agency in London that creates Content and manages Social Media for Professional Services firms. We hope you find this information useful.
If you would like our help creating and executing a Content Marketing Plan for your business or organisation give us a call on +44 (0) 845 2264 247. You can also email us via mail@marketingfundamentals.com
On our YouTube channel you will find marketing advice, business advice & inspiration. Subscribe if you work in Marketing for Professional Services or are a business owner or solo-preneur trying to grow your business. New uploads on Wednesdays.
Best regards,
Marketing Fundamentals Team
Subscribe to our Youtube channel
Follow us on LinkedIn
Follow Mike on Pinterest
This is blog post number 499.