6 Blogging Strategies to Build an Audience for Your Website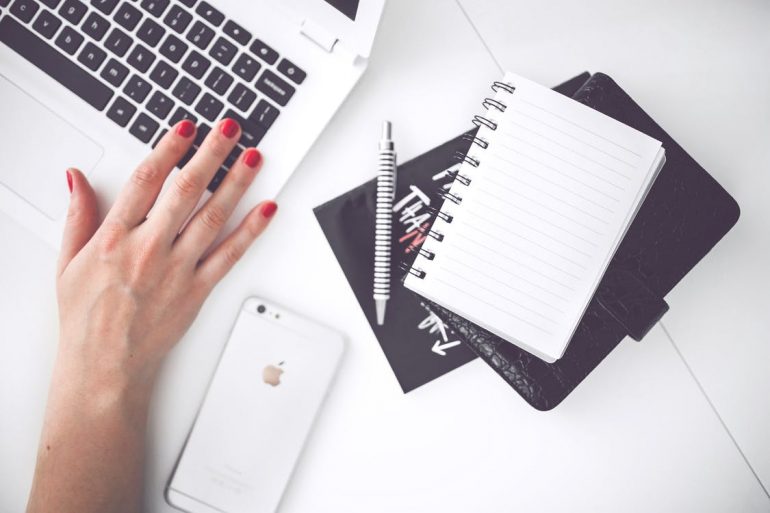 Starting a blog is a great way to make money online or promote your business. However, one common misconception of new bloggers is that if you publish it, they will come. Unfortunately, it's not nearly this simple. It takes a strong marketing strategy in order to drive traffic to your blog and build an audience. 
There are more than 500 million blogs on the internet today. With a statistic like that, how do you stand out? The good news is that a little bit of know-how will go a long way. In this guide, we'll share 6 blogging strategies to build an audience for your website in 2019 and beyond. 
1. Network with Other Bloggers
A lot of new bloggers make the mistake of thinking that other bloggers are their competition. While it's true you might be competing for the same group of readers, you can use these other bloggers to your advantage with some smart networking. Unless you're in a tiny niche, odds are there are already other bloggers talking about similar topics. 
By engaging with these other bloggers through social networks and their own blogs, you can build strong connections that matter. Not only will these bloggers be likely to recommend your content or link to your blog, but you'll have an option for guest posting in the future. This is essential for showing you're trustworthy in your niche. 
2. Publish Relevant Content
This sounds simple, but it's actually the most important part of being a successful blogger. If you want to be taken seriously, you need to publish content your audience actually wants to read. Believe it or not, your blog can't just be a public diary to post your daily musings. 
If you want to build an audience, you need to provide real value. Your content needs to be relevant for a specific, targeted audience, not just everyone. For example, if you blog about senior living marketing, you'll need to include relevant information that can be used for businesses in this market. This will show you have value and that you're serious about growing your readership. 
3. Guest Blog on Top Blogs
Remember the networking tip we talked about earlier? Here's why it's so important. If you can identify blogs in your niche that already have an engaged, active audience, you can post on these to boost your own blog. 
To do this, start by connecting with the owner of this blog or become a member of the community. Learn the writing style and what's needed to write a great guest post. From there, pitch your idea to the blogger and explain why it would be a good fit. Finally, follow through with a high-quality guest post. 
4. Promote Your Blog Posts
As we mentioned before, you can't just click publish and expect readers to find your blog. You need to make sure you're promoting your blog posts actively. The best way to do this is through social media. 
Your audience is likely already on social media, so make sure you're active on social media as well and engaging with this community. Posting on Twitter, Pinterest, Instagram, and other social media websites will help your audience know when there's a new post. 
5. Build an Email List
Email marketing is a great way to connect with your audience in a new way. Collecting emails of your best readers by offering something they'd like such as a free download, ecourse, or additional content is a great way to provide more value. 
Today, 81% of small businesses rely on email is their primary customer acquisition channel. That means its a powerful tool you can use to spread awareness about recent posts, products, or other important messages. 
6. Focus on User Experience
Last but not least, once you land a good number of users, you need to make sure they're willing to come back. You do that by providing valuable content and by creating a trustworthy user experience. A positive user experience shows your readers you take your blog seriously, and it makes the time spent on your page much more enjoyable.
What matters when it comes to the user experience? Things like mobile-friendly design, fast load times, and easy to read text are all main factors. It's about making the reading experience as simple and enjoyable as possible. 
Build a Powerful Blog
Now that you know the best ways to build an audience, it's time to go out there and get started. These tips are so simple anyone can follow them. What are you waiting for?
From publishing relevant content to creating a user experience readers can trust, these things make all the difference. It can be hard to stand out in a sea of so many blogs, so it's time to push your blog to the next level.
If you've liked this post you will also like the following posts:
Negative SEO: Should Google do More?
How to Increase LinkedIn Company Page Followers
LinkedIn: How to Approach Leads the Right Way
LinkedIn Storytelling: How to Tell Stories on LinkedIn
My Most Viewed Post on LinkedIn
LinkedIn: Company Page Followers No Longer Viewable
Professional Services: How Do You Fill Your Sales Funnel?
Professional Services: How Do You Build Trust in Your Company ? 5 ways
LinkedIn: Advice For B2B Businesses – Playlist
B2B Content Marketing Agency London
Marketing Fundamentals Ltd is a B2B Content Marketing Agency in London that creates Content and manages Social Media for Professional Services firms. We hope you find this information useful.
If you would like our help creating and executing a Content Marketing Plan for your business or organisation give us a call on +44 (0) 845 2264 247. You can also email us via mail@marketingfundamentals.com
On our YouTube channel you will find marketing advice, business advice & inspiration. Subscribe if you work in Marketing for Professional Services or are a business owner or solo-preneur trying to grow your business. New uploads on Tuesdays and Fridays.
Best regards,
Marketing Fundamentals Team
This is blog post number 522.
Image credits: Pexels
Follow us on Social Media