Marketing Tips for Pushing Your Products Online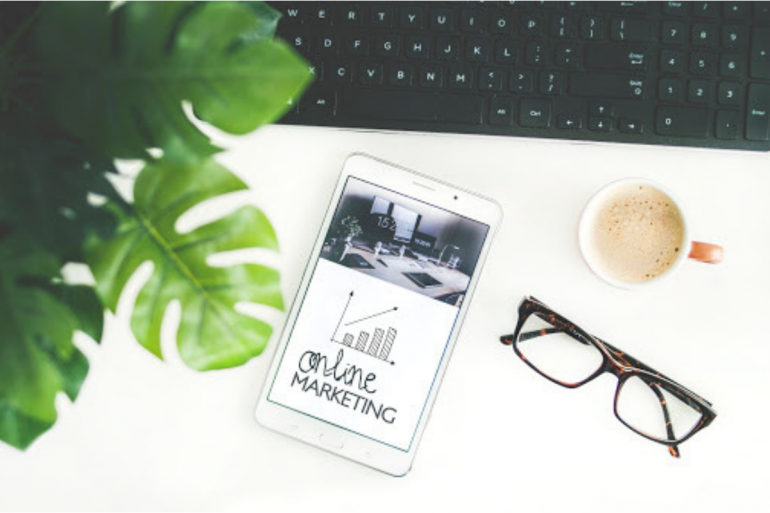 Source – Pexels
What was once a small aspect of promoting a business, online marketing is now the predominant way to connect with leads and customers. Many businesses are opting to follow the Amazon business model, selling products exclusively online rather than investing in a brick and mortar store.
Unfortunately, the internet is a hectic place with lots of noise, so businesses often struggle to effectively push their products. Here are some tips to overcome that barrier and see success when pushing products online.
Partner and Cross-Promote
There's something about having someone else promote a product that works wonders for businesses. Businesses should look for interactive advertising options and partnerships that will highlight their products in places other than expected advertising hotspots (such as social media) or the business's home website. For example, working with a deal site to promote sales and coupons for a music business (see these fantastic guitar center coupons by Deal News). Alternatively, working with a complementary business to cross-promote products, like a partnership between Mr. Clean and Bounty.
By having someone else push their products, a business improves their customers' trust levels and audience reach.
Build Hype
For a product to do well at the launch, it's important to build hype. Consider the Marvel Cinematic Universe. About a decade ago, a movie preview usually came out about six months before a movie with maybe one or two versions. Marvel changed everything and revolutionized the movie marketing business.
Starting with their post-credit clips (traditional "trailers" by classic movie industry terms) and moving on to micro-releases in the year leading up to the release date, and finally releasing two or three full-sized trailers as the release date gets closer.
While few businesses can hope to have the same success with a product release as Marvel does with their movies, building hype has a profound psychological impact in the minds of consumers. This build-up time also gives the business room to educate customers about the product before launch– an essential part of business success. Businesses need to start pushing products months before they become available to be successful.
Leverage Social Media
At one time, companies thought that Facebook was the be-all-end-all for online marketing. However, Instagram largely dominated marketing for 2018 and Pinterest is hot on its tail. It's important for companies to take time to understand the different social media platforms and leverage them accordingly. Knowing where the customers are and how to connect with them is key.
That's not to say that YouTube and Facebook aren't viable options. Many businesses still have success pushing product on both, and YouTube videos can improve SEO when embedded in a website, improving a business's website reach as well.
Photos Matter
Consumers are visual creatures. This is especially true when it comes to purchasing products online, as the consumer lacks the opportunity to have a tangible experience with the product before purchasing. As such, it's absolutely critical to have great photos.
For those with a knack for photography, capturing professional-looking product photos isn't overly difficult. For businesses or entrepreneurs who either lack that particular skill set, outsourcing to a skilled product photographer is the way to go. Having various angles of the product taken in neutral light vs. having one photo that doesn't tell a story can be the difference between making the sale and a customer moving onto a competitor.

Source – Pexels
Email Marketing Sales Funnel
One of the most effective ways that businesses attract customers and sell products is by creating an email marketing sales funnel. By offering a lead-magnet or opt-in for free, companies collect valuable email addresses. Then, they start to send an automated or carefully crafted series of emails meant to build a rapport and trust with the customer. Then the product sales start.
Adding Value
Whether a business is selling goods in-store or online, success comes down to one key element: value. Customers want to know that a product will help them in some way before they make the purchase, beyond the base function. For example, perfume brands don't sell perfume; they sell the value of attraction.
To successfully push products online, businesses must find the value customers seek, and sell it through building customer excitement, trust, and knowledge.
If you've liked this post you will also like the following posts:
Conventional Social Media vs Steemit?
How to Increase LinkedIn Company Page Followers
How I Follow Up With LinkedIn Searchers
LinkedIn: How to Approach Leads the Right Way
LinkedIn Storytelling: How to Tell Stories on LinkedIn
My Most Viewed Post on LinkedIn
LinkedIn: Company Page Followers No Longer Viewable
Professional Services: How Do You Fill Your Sales Funnel?
Professional Services: How Do You Build Trust in Your Company ? 5 ways
LinkedIn: Advice For B2B Businesses – Playlist
B2B Content Marketing Agency London
Marketing Fundamentals Ltd is a B2B Content Marketing Agency in London that creates Content and manages Social Media for Professional Services firms. We hope you find this information useful.
If you would like our help creating and executing a Content Marketing Plan for your business or organisation give us a call on +44 (0) 845 2264 247. You can also email us via mail@marketingfundamentals.com
On our YouTube channel you will find marketing advice, business advice & inspiration. Subscribe if you work in Marketing for Professional Services or are a business owner or solo-preneur trying to grow your business. New uploads on Wednesdays.
Best regards,
Marketing Fundamentals Team
Subscribe to our Youtube channel
Follow us on LinkedIn
Follow Mike on Pinterest
This is blog post number 496.
Follow us on Social Media