Is This Your Mailing List After the GDPR Re-Consent?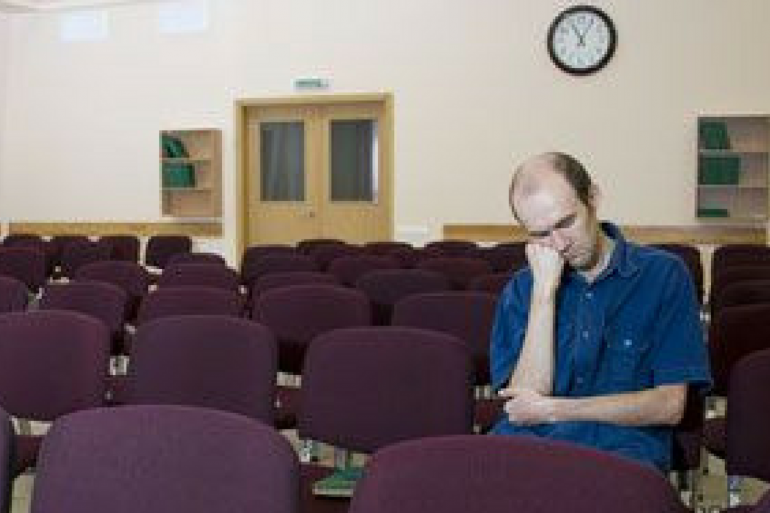 This post may contain affiliate links please read our disclosure for more info.
Image credit: presentationmagazine.com
If you have followed GDPR protocol to the letter you will have sent out an email to your mailing list asking them to opt in, this process has been referred to as re-consent and was a necessary requirement. You can no longer email those people on your mailing list who did not give you their consent to contact them. You may now be left with a mailing list that is reminiscent of the empty room in the photo.
Rebuilding Your Mailing List
You are not alone. Lots of business owners that we have spoken to have been through the same experience. You have now cleansed your list of inactive people and those who were no longer engaged but you may want ot build up your list again. A mailing list is one of the most effective ways of driving traffic to your site and increasing sales. We will be sending an email course entitled 'Driving Traffic to Your B2B Website' to our mailing list. Sign up below if you would like to receive the course for free.
If you've liked this post you will also like the following posts:
Entrepreneurs – How do you generate new business? 5 strategies that work.
Are you using Hope Marketing? 4 Questions to Consider.
B2B Content Marketing Agency London
Marketing Fundamentals Ltd is a B2B Content Marketing Agency in London that creates Content and manages Social Media for Professional Services firms. We hope you find this information useful.
If you would like our help creating and executing a Content Marketing Plan for your business or organisation give us a call on +44 (0) 845 2264 247. You can also email us via mail@marketingfundamentals.com
On our YouTube channel you will find marketing advice, business advice & inspiration. Subscribe if you work in Marketing for Professional Services or are a business owner or solo-preneur trying to grow your business. New uploads on Wednesdays.
Best regards,
Marketing Fundamentals Team
Follow Mike on Pinterest
Subscribe to our Youtube channel
Follow us on LinkedIn
Online courses:
How to TurboCharge Your Business with a Blog
Meet Edgar Social Media Management
TurboCharge Your Twitter Presence
Quora For Business
Follow Mike on Twitter
This is blog post post number 462
Follow us on Social Media