7 Tips on How to Market Your New Business Online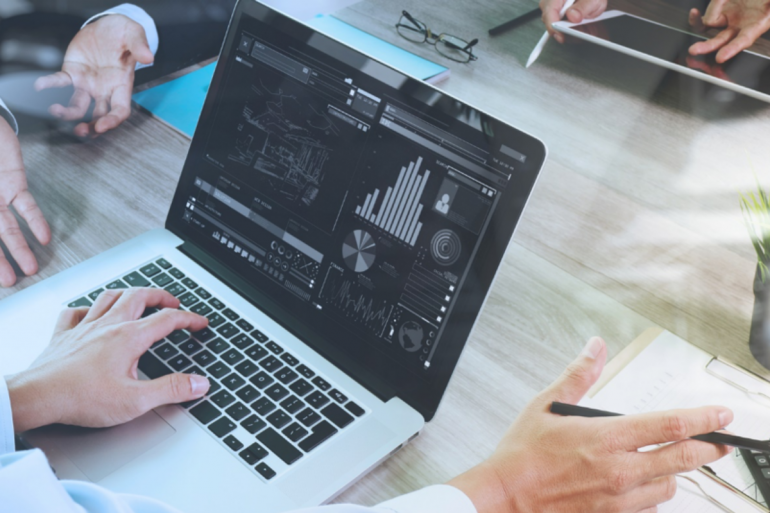 There are ever-changing marketing trends together with new techniques emerging almost every year. You should be able to interpret these trends and what it takes to advertise your business online. You need to understand what will work and the benefits your business will gain from it. The following is information on ways and techniques you can use to market your business online today.
Market Your New Business
1. Build an attractive Website
You need to have a top-notch website if your new business is to flourish online. For your website to properly market your brand, it must be appealing to your customers. To make your website appealing ensure it has the following;
Understandable brand message. It should tell what your business is about in a single statement.
Up-to-date content. This will keep your visitors coming back for more.
Proper imagery. Use appealing pictures that give insight into the services you offer.
Search engine optimized. This ensures the content on your website ranks high on google search pages.
Build a simple website, make it easy to navigate.
Link your website to a social media account. This way, you can communicate with your customers and also market your business.
Properly setting up your website sets your business up for success. A site that has incorporated all the factors above is marble.com. It provides you with an example of a reliable website.
2. Establish a Blog
A sloppy blog will keep your business stagnant with minimal growth. You need to ensure your business has the right type of blog. A well-written blog should be:
up to date on current matters
provider problem-solving content
easily accessible
Contain accurate information.
With such a blog, you will impress your customers, which will get them talking about your brand- getting you more customers. Unique blogs attract links, which directs traffic towards your website, giving you new customers.
3. Social Media Marketing
A strong social media presence markets your business to the world. It is probably the only place you can communicate with all your customers at once. You can share content, reply to comments, and foster a relationship that can turn productive for your business.
There are many social media sites to choose from, make sure the one you decide to use works well with your type of business. This way, you ensure to maximize the benefits of using a social platform.
4. Email Marketing
Email may not be the most attractive way you to send a message, but if used appropriately, can turn out to be one of the most reliable ways of marketing your business. With a population of almost four billion users, email can make a difference in your business if used correctly. But first, you have to come up with a clear strategy of how you are going to make it a success.
Ensure your strategy covers the following.
Define who your customers are– your emails should cover what your customers need. It is the only way to get to them.
What are your goals? What you want at the end of your campaign will enable you come up with a proper plan.
Build an email list. You need to have a group of people to email. An example of a way you can get your customers permission is by offering problem-solving information in exchange for their email address.
Have a calendar– plan your events, how often are you going to send emails, stick to your plan to build your customers trust.
Decide an email campaign style– are you planning to send newsletters weekly, should you send out new product announcement, and what types of blog posts should you share. Answering such questions will enable you to come up with a proper campaign style.
Study the results. If you are to keep improving, study your current outcome, and see where you can improve on in your marketing.
5. Search Engine Optimization (S.E.O)
Search engine optimization helps rank your content high on google search pages. It is essential to rank high as it ensures traffic towards your site, which is a sure way to advertise and gain more customers for your business. You can do SEO on your website through the following methods:
Offer current content. Offer problem-solving content to drive more visitors towards your site.
Set up Google Authorship. It ensures all your content is acknowledged by google when posted.
Assess your keywords. Use keywords that will get your content available for online searches.
6. Press Releases
A press release is an official communication from an organization or a business regarding a particular event sent to media houses. It does not necessarily mean a media house will broadcast your press release (this depends on how relevant it is to them), but what's important is it to get noticed by bloggers who can share it on social media. This way, your intended communication will reach the public.
The main reason for a press release is to;
pass information about your event to the media, hoping they will share it with the world
inform the media about your business, trusting a reporter may compose a piece of genuine news from the facts in your press release.
improve the status of your business online by it appearing on blogs, social platforms, and website.
There are two types of press releases. The first one, once you have released it, is available to all for sharing. The second type, you share it with specific outlets for a particular period before making it accessible to all. It does not matter what type you use- a press release is a reliable way to get your business noticed.
7. Join Local Listing Services
A local business listing is an online record that contains the name of your business, address, and phone number alongside other relevant information. The main reason for a local listing is to get your organization available online. Listing your business comes with a lot of benefits;
Increases your online presence- you can reach your customers easily as you are promptly available.
Ranks high on your local listing page, this is one of the surest ways to advertise your business. It gets customers to notice your brand.
Grows your brand image- you advertise your brand image to the world.
Builds trust in your brand-customers need to have some evidence that your business is legit, the best way to do this is having your organization on a local listing.
Types of local listings include; LinkedIn, Bing, Yelp, Google my business, HubSpot, Yahoo, among many more.
Final Thought
From the above information, you get the needed techniques to succeed in your business online. If you are trying to start a new business venture, you can use a combination of the above methods to get your business running top and growing immensely. You don't need a big budget, all you need is to understand your business, your customers, what they both need and you're set to go.
If you've liked this post you will also like the following posts:
How to Increase LinkedIn Company Page Followers
LinkedIn: How to Approach Leads the Right Way
LinkedIn Storytelling: How to Tell Stories on LinkedIn
My Most Viewed Post on LinkedIn
LinkedIn: Company Page Followers No Longer Viewable
Professional Services: How Do You Fill Your Sales Funnel?
Professional Services: How Do You Build Trust in Your Company ? 5 ways
LinkedIn: Advice For B2B Businesses – Playlist
B2B Content Marketing Agency London
Marketing Fundamentals Ltd is a B2B Content Marketing Agency in London that creates Content and manages Social Media for Professional Services firms. We hope you find this information useful.
If you would like our help creating and executing a Content Marketing Plan for your business or organisation give us a call on +44 (0) 845 2264 247. You can also email us via mail@marketingfundamentals.com
On our YouTube channel you will find marketing advice, business advice & inspiration. Subscribe if you work in Marketing for Professional Services or are a business owner or solo-preneur trying to grow your business. New uploads on Tuesdays and Fridays.
Best regards,
Marketing Fundamentals Team
This is blog post number 525.
Image credits: Pexels
Follow us on Social Media