Content Without Borders: Do you Have an International Audience?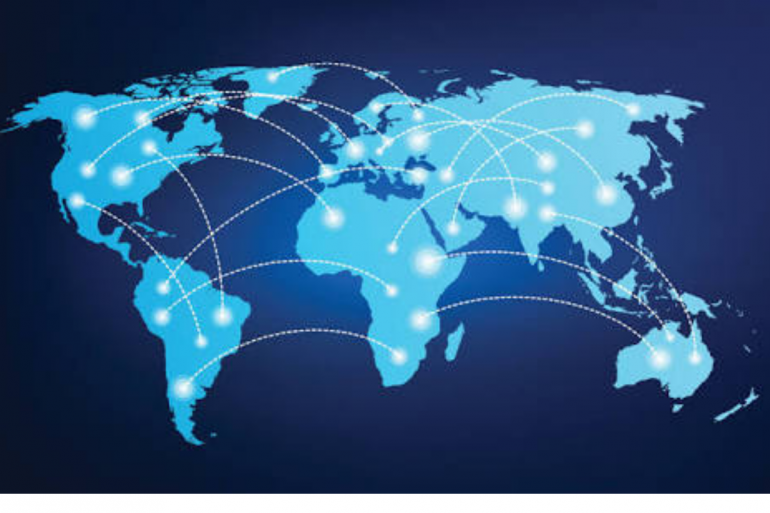 This post may contain affiliate links please read our disclosure for more info.
For B2B services businesses, one of the key benefits of Content Marketing is the ability to reach international markets. In this digital age, it is possible to create Content without borders that can resonate with potential customers overseas. Potential customers need to be able to understand your language of course.
What is content without borders? I would define content without borders as content that address themes and challenges that are relevant for an international audience, as well as your domestic market.
For Marketing Fundamentals Ltd, this means that we are happy to work internationally with companies and organisations in the English speaking world. Since 2010, we have worked with over 100 companies around the world as clients and advertising partners.
It would not be possible for us to speculatively travel to other English speaking countries in the hope of meeting new prospects and receiving new enquiries. Fortunately, we don't have to.
Our content acts as a catalyst for international trade and we receive enquiries and project briefs from abroad.
Content Without Borders
Are you consciously creating content without borders for your business? Your Google Analytics report will show you where visitors to your company website are located.
For those of you with a YouTube channel, YouTube also provides similar data.
There may be some limitations related to your area of expertise. For example, differences in legislation and required knowledge mean that it would not be possible for a law firm based in London, United Kingdom to work directly with clients in New York.
To do so, they would need a local office and locally trained staff but in other industries there are no such barriers. Are you taking advantage of the international opportunities in your niche?
We are happy to receive enquiries from international countries; send us your Content Marketing and Social Media project requirements and we will set up a time to discuss.
We look forward to helping you achieve your objectives.
Do you have a Content Marketing or Social Media project that we can help you with? Use this  email address to send us details.
It has taken us a while to find the right email partner but we believe that Constant Contact has the flexibility to meet our email needs and yours too.
If you've liked this post you will also like the following posts:
How to Increase LinkedIn Company Page Followers
How I Follow Up With LinkedIn Searchers
Google+ is Dead (You Must do This!)
LinkedIn: How to Approach Leads the Right Way
LinkedIn Storytelling: How to Tell Stories on LinkedIn
My Most Viewed Post on LinkedIn
LinkedIn: Company Page Followers No Longer Viewable
Professional Services: How Do You Fill Your Sales Funnel?
Professional Services: How Do You Build Trust in Your Company ? 5 ways
LinkedIn: Advice For B2B Businesses – Playlist
B2B Content Marketing Agency London
Marketing Fundamentals Ltd is a B2B Content Marketing Agency in London that creates Content and manages Social Media for Professional Services firms. We hope you find this information useful.
If you would like our help creating and executing a Content Marketing Plan for your business or organisation give us a call on +44 (0) 845 2264 247. You can also email us via mail@marketingfundamentals.com
On our YouTube channel you will find marketing advice, business advice & inspiration. Subscribe if you work in Marketing for Professional Services or are a business owner or solo-preneur trying to grow your business. New uploads on Wednesdays.
Best regards,
Mike Pitt
Founder, Marketing Fundamentals Ltd
Subscribe to our Youtube channel
Follow us on LinkedIn
Follow Mike on Pinterest
This is blog post number 493.
Image credit: https://freebcomnotes.blogspot.com/
Follow us on Social Media