Sales Funnel Automation Strategies to Optimize Your Marketing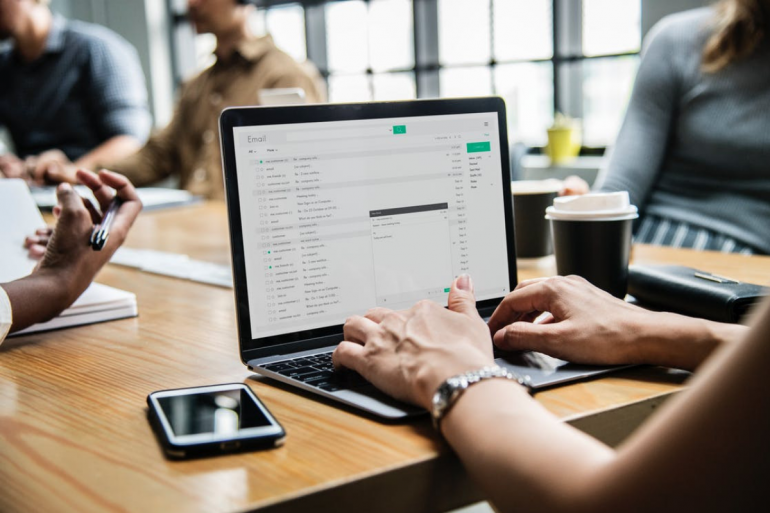 As a marketer, you know a thing or two about marketing funnels. You know how to build one inside and out, but you're still left trying to find enough time in the day to juggle it all. If you feel this way, you're not alone. Sales funnels are important for marketers and marketing agencies. They're a way to lead the right customers into your business naturally and authentically.
However, they're time-consuming. An authentic infrastructure doesn't always come simply. You're tired on the research, the time, and the endless to-do lists.
It's time to join the age of automation.
Marketing funnel automation is a simplified workflow. It does everything you need, only it does it on its own. You don't have to be there every step of the way leading the parade. You can let the series run by itself without feeling worried about it not being effective enough.
What is an automated marketing funnel? It's a workflow you create yourself that leads your prospects through a series of marketing events. It sounds easy because it is easy. In this post, we'll break down a lot of the misconceptions about marketing automation so you can optimize your entire funnel with the right strategies.
It's time to stop wasting time doing the same marketing steps again and again. You have more important things to do. Let's get started so you can watch your agency grow with ease.
Why Are Sales Funnels Important For Your Business?
If you're a long-time marketer, you already have seen how powerful sales funnels can be. However, that doesn't mean you shouldn't review why these funnels work so well. In fact, thanks to modern technology and a rapidly changing social media landscape, it's not uncommon to hear some negativity surrounding sales funnels.
Do they still work? What makes a sales funnel successfully?
These are normal questions to have even if you've successfully built sales funnels before. The reality is that sales funnels do work, even with so much noise online today. That being said, it's not enough to just create a haphazard funnel with touch-and-go follow up and expect sales. You need to be planned, focused, and intentional. For more information on marketing your website successfully, check this blog.
Sales funnels work, here's why
In fact, nurtured leads make 47% larger purchases than non-nurtured leads. When your customers first find your website, they might not know much about you.
They're not likely to hand over their hard earned cash on first meeting. That's why sales funnels are so essential for your marketing business. It gives you an opportunity to build trust and establish a relationship with your customers. More importantly, it's a chance to sell them more.
Anatomy of Automated Sales Funnels
Now that you know why you need a sales funnel and why they work, it's time to talk automation. You need to understand the entire funnel anatomy and infrastructure in order to successfully automate There are three main parts of the sales funnel
Top of the funnel

Middle of the funnel

Bottom of the funnel
Top of the funnel – At the top, you'll find the widest part of the funnel. This is where you find your prospects. They might visit your website. They might have reached out to your directly or perhaps you found them through cold calling.
The top of the funnel will be your lead contact process where you attract leads in the first place. From there, you'll move them along the funnel until you reach the bottom where you'll close the sale.
You don't know much about each other yet, but your prospects are interested enough to agree to continued communication via email. If using email, it's smart to invest in email parsing to ensure you're only using real, quality leads.
Middle of the funnel – Next, it's time to make contact. You're now introducing your contacts to your products or services as well as your business. You're sharing key details without sounding like a sales pitch.
Bottom of the funnel – It's time to close the sale. Give your offer, making sure it's as enticing as possible. You've already established a relationship with your prospects, and hopefully, they'll convert as a customer.
Content is Still King
As we said before, you can't just slap together a sales funnel using the infrastructure above and expect it to be a roaring success. You need great content. Despite what some might say, content is still the bread and butter of modern business, especially marketing agencies.
To begin your content strategy, you need to articulate your goal. What do you want the end results to be? Are you trying to sell something? Land more clients? Spread awareness? Whatever your goal is, this will direct your content. From there, consider these factors when writing quality content for your automated series:
Awareness – This is how you attract leads and prospects in the first place. Your user has a problem or a question they need to be answered. You have the solution, and you'll create content related to this pain point.
Lead Magnet – How do you entice your prospect to join your automation? With a lead magnet. This is a download or product you give away for free to nurture your relationship. It could be an ebook, guide, webinar, or anything else that will encourage your prospect to sign up for your automated sales funnel.
Consideration – Now that your prospects know who you are, it's time to nurture your email relationship. It's still not time to go for the sale. You have to earn that. Welcome your prospects with a series of a few emails where you introduce them to your business as well as offer more information.
Soft Offer – Don't go for the big sale, but it's now time to offer a soft offer. Share customer stories, results, or other information about how and why a customer could make a purchase.
Questions – Your prospects have questions and you have answers. This is the frequently asked questions email to answer any "objections" your prospects might still have that will keep them from buying for you. Address things like your return policy and who the product/service works for.
Full Offer – We're now at a place where you can make your sale with confidence. Offer your main product or service along with a special deal or bonus.
Close – This is the decision stage. Your prospect is now ready to buy, so seal the deal with free trials, demos, webinars, or additional discounts. If they're going to buy, now's the time.
The Right Automation Tools
When it comes to marketing, the early bird gets the worm. If you're not using the right automation tools for your sales funnel, you run the risk of missing out when your leads are hot.
According to Xant, 30-50% of sales are made by the first vendor or business to respond. While human contact is always great, automation is undoubtedly faster.
So what tools should you use? Any email marketing system will likely have automation tools to create an automated email sequence. Infusionsoft is one of the biggest sales management systems with strong email marketing software. It also includes a contact record management system so you never lose track of any leads.
A simpler, more affordable option if you're just getting started is Mailchimp. It's free to use up to 2000 email subscribers, and it comes with many free tools and templates. To get started, use the campaign feature to build an automated campaign. You can time your emails perfectly and use the analytic dashboards to check your progress.
How to Reuse Your Leads
As you can imagine, not every email subscriber who goes through your funnel will make a purchase. This doesn't mean the entire automation is a failure. If you're consistently finding success with your automation, you're doing something right.
However, don't toss those leads in the unsubscribe folder just now. You can use these leads again as long as you're smart about it. These individuals might not be ready to buy now, but perhaps they'll be more interested after an additional webinar or add-on bonus. Maybe they're waiting for a discount or a product/service that better meets their needs.
Keep these leads warm with continued content and contact. This doesn't mean you email them every day pestering for a sale. It does mean you send them your latest offers and compelling content on a regular basis. Sales funnels aren't a sprint but a marathon. Slow and steady really can win the race, and you're building a real relationship. Some relationships take longer than others.
Final Thoughts
Sales funnels don't have to take all of your time and energy. The more you can automate for your marketing business, the more you can focus on what matters most: your clients. You don't have endless hours in the day to keep in touch with leads and prospects, so make sure you're investing in the right tools to do the heavy lifting for you.
From understanding sales funnel anatomy to mastering your content, you too can create automated sales funnels that convert. Just because your funnels are automated doesn't mean they can't be personal, authentic, and ideal for your client. Don't believe this stigma around automation.
In reality, automation is more than just a time saver. It lets you strike while the lead's hot to make more of every email. Are you ready to automate? What's holding you back? It's time to join the new era of sales funnel marketing to take your business to new heights.
If you've liked this post you will also like the following posts:
Negative SEO: Should Google do More?
How to Increase LinkedIn Company Page Followers
LinkedIn: How to Approach Leads the Right Way
LinkedIn Storytelling: How to Tell Stories on LinkedIn
My Most Viewed Post on LinkedIn
LinkedIn: Company Page Followers No Longer Viewable
Professional Services: How Do You Fill Your Sales Funnel?
Professional Services: How Do You Build Trust in Your Company ? 5 ways
LinkedIn: Advice For B2B Businesses – Playlist
B2B Content Marketing Agency London
Marketing Fundamentals Ltd is a B2B Content Marketing Agency in London that creates Content and manages Social Media for Professional Services firms. We hope you find this information useful.
If you would like our help creating and executing a Content Marketing Plan for your business or organisation give us a call on +44 (0) 845 2264 247. You can also email us via mail@marketingfundamentals.com
On our YouTube channel you will find marketing advice, business advice & inspiration. Subscribe if you work in Marketing for Professional Services or are a business owner or solo-preneur trying to grow your business. New uploads on Wednesdays.
Best regards,
Marketing Fundamentals Team
This is blog post number 510.
Follow us on Social Media